Oscar Winner Halle Berry Heartbroken By Academy Awards Racial Diversity Controversy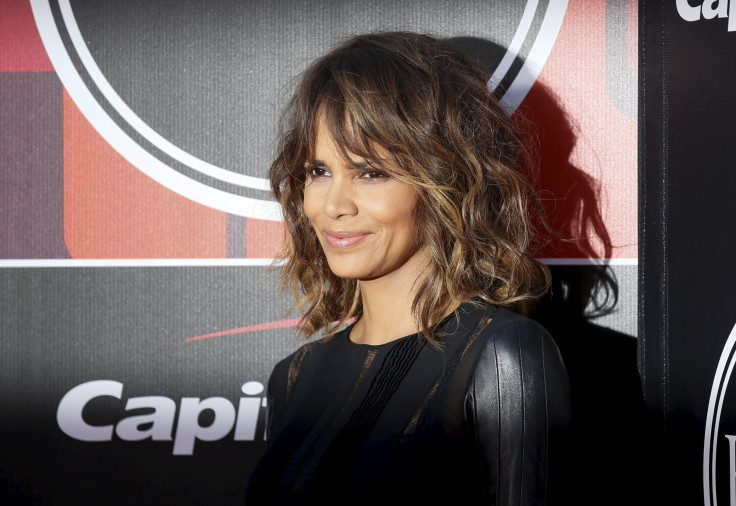 U.S. actress Halle Berry, who became the first black woman to win the Academy Award for best actress in 2002, said it was "heartbreaking" that more than a dozen years later the Oscars are embroiled in a controversy over racial diversity. Berry, 49, wowed Academy voters with her portrayal of a tortured, poor southern women in the Lion's Gate Films picture Monster's Ball.
After winning the Oscar, Berry said she believed she had ushered in more opportunities for women of color. Black actresses have been shut out of the category for 14 years.
"Honestly, that win almost 15 years ago was iconic," Berry said Tuesday, during the Makers Conference in Los Angeles, according to the Guardian. "It was important to me, but I had the knowing in the moment that it was bigger than me. I believed in that moment when I said: 'The door tonight has been opened.' I believed with every bone in my body that this was going to incite change because this door, this barrier, had been broken."
Berry's comments come as the Academy endures a public backlash after its acting categories included no people of color for a second year in the row. The actress, who was born to a black father and a white mother, famously called out the names of black actresses who had been praised for their performances but failed to make the slate of nominees in the Academy's eight-decade history.
"This moment is for Dorothy Dandridge, Lena Horne, Diahann Carroll," she said through tears at the 2002 Academy Awards ceremony. "It's for the women that stand beside me – Jada Pinkett, Angela Bassett, Vivica Fox. And it's for every nameless, faceless woman of color that now has a chance because this door tonight has been opened."
At the Makers Conference Tuesday, Berry lamented that little change has happened for women of color in Hollywood's film industry. "I thought [my Oscar win] was bigger than me … Maybe it wasn't. And I so desperately felt like it was."
Amid calls among black performers, directors and civil rights activists to skip this year's 88th annual Academy Awards ceremony, Berry said Hollywood realizes that it has strayed from its primary function. "It's really about truth-telling," she said, according to the Guardian. "And as filmmakers and as actors, we have a responsibility to tell the truth. The films, I think, coming out of Hollywood aren't truthful. And the reason they're not truthful, these days, is that they're not really depicting the importance and the involvement and the participation of people of color in our American culture."
Halle Berry | PrettyFamous
© Copyright IBTimes 2023. All rights reserved.