Oscar-Winning Actor Cuba Gooding Jr Accused Of Raping A Woman Twice In 2013
KEY POINTS
A woman has accused Cuba Gooding Jr. of raping her twice in 2013
The lawsuit states that the alleged incident took place at the Mercer Hotel in SoHo
The actor is already facing a criminal trial on six counts of sexual abuse
Cuba Gooding Jr. has landed himself in trouble once again as he faces new sexual assault allegations. The Oscar-winning actor has been accused of raping a woman twice in a New York City hotel room in 2013, according to a new lawsuit.
The woman, who has filed the lawsuit under the pseudonym Jane Doe, claimed that the incident happened in SoHo after she met the "American Crime Story: People vs OJ Simpson" star at a Greenwich Village Lounge, Page Six reported citing the court documents.
According to the lawsuit, the "Jerry Maguire" star invited her for drinks at the Mercer Hotel after having a chat at the lounge. Both of them took a cab to the hotel and when they reached the place, Gooding Jr. asked her to accompany him to his respective room so that he could change his clothes.
The court documents also revealed that the actor put on some music while undressing himself in front of the victim. Meanwhile, the victim felt really uncomfortable during that moment and tried telling the star that she wanted to go downstairs. But the actor took advantage of the situation and started to touch her body "without consent."
"Plaintiff was wearing a halter top dress that evening. Defendant finished taking off his clothes (he was now completely naked) and forcibly and without consent put one hand in her halter top to touch Plaintiff's breasts and one hand up her dress," Page Six quoted the lawsuit, as saying.
Despite saying no several times, Gooding Jr. groped the woman and allegedly raped her vaginally and anally, according to the court papers.
The documents also revealed that the victim is appealing for a jury trial in her case. On the other hand, she is also seeking unspecified compensatory and punitive damages for the alleged incident.
Just a few hours after the allegations surfaced online, Gooding Jr's lawyer came forward and said that all the allegations against his client are "false" and the things written in the lawsuit are completely "inappropriate and untruthful."
"We never received the complaint, but the allegations are completely false and perjurious . The contentions that he acted inappropriately in the complaint are completely inappropriate and untruthful," Gooding Jr.'s attorney told Variety.
Apart from the new accusations, the actor is already facing a criminal trial on six counts of sexual abuse. Meanwhile, three women have accused him of touching them inappropriately without consent.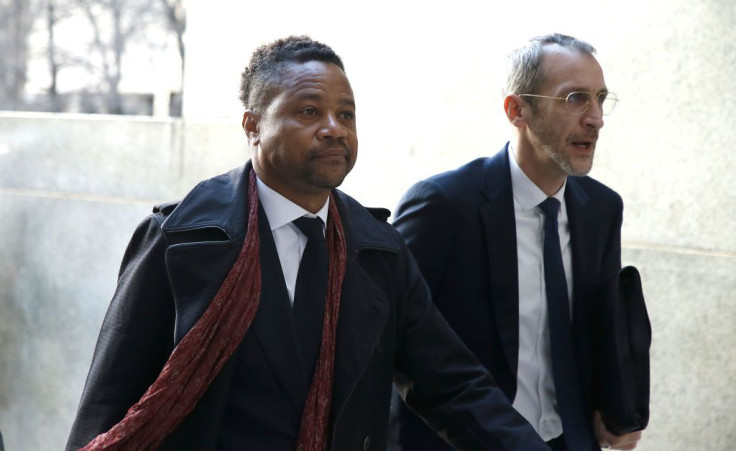 © Copyright IBTimes 2023. All rights reserved.