Comedian Jeff Ross Accused Of Having 'Sexual Relationship' With Underage Girl
KEY POINTS
Comedian Jeff Ross' relationship with an underage woman gets exposed
A girl named Jessica Radtke has come forward and shared that she had an "exploitative" relationship with Ross when she was just 15
Ross has already denied all the allegations thrown against him
Jeff Ross has been accused of having a "sexual relationship" with an underage woman in the early 2000s.
A woman named Jessica Radtke, who posted a video on Facebook in October 2019 that revealed some specific details about a past relationship, has now opened up. She said that she had a relationship with the stand-up comedian when she was just 15 years of age while Ross was 33.
According to Vulture, the video uploaded by Radtke on a page called "Iwas15HeWas33" went "mostly unnoticed" and no one knew about what happened between them. However, the video went viral on Twitter when fellow comedian Chris D'Elia was accused of sexual misconduct by multiple women.
The media outlet also suggested that a comedian named Pallavi Gunalan shared the video on her official Twitter account, where it quickly amassed more than half a million views.
Speaking with the media outlet, Radtke said that she recently came to terms with what Ross did to her when she was 15 and "what continued to happen until she was 18."
"I do not care about being called a liar or a [explicit], because I know I am not. I know I am a [explicit] lunatic for doing the stuff that I did, but I did not do anything wrong. Except to myself," Vulture quoted Radtke, as saying.
The report also featured what Amy Schumer said about Ross having relationships with "alarmingly young-looking girlfriends."
"Jeff is someone I consider a good friend, and I love him, but to be honest, he always has alarmingly young-looking girlfriends . Never one I have known to be underage, but alarmingly young-looking just the same," Schumer told the media outlet.
Later in the interview, Radtke revealed that she kept on seeing Ross on and off until she was 22. However, she admitted that everything changed when she found photos of numerous underage girls while helping the comedian move to a new place.
"They were not women. They didn't have any pubic hair," Radtke said during the interview.
Radtke also revealed that the comedian had taken her photos too and kept them in his house. Since that encounter, Radtke has been diagnosed with post-traumatic stress disorder (PTSD) and it took years for her to realize that her relationship with Ross was an "exploitative one."
"I thought I had stuffed it down deep enough and taken enough Klonopin, seen enough therapists, and smoked just enough medical marijuana to be okay. I thought, 'Okay, I'm okay'. I didn't really know that it was that word — rape — until recently."
According to the media outlet, Radtke's father knew about their relationship and "approved" of it. However, her dad also shared that Ross would keep on telling him to not tell anyone about it because it could ruin his career.
Ross did not comment on the accusations personally, but his attorney denied all the claims and referred to his client's Twitter statement that he shared on June 23.
"This story is old news. It has been investigated numerous times and thoroughly reviewed and never published. The person making these allegations has falsely accused others and has a documented history of drug abuse," Ross stated at the time.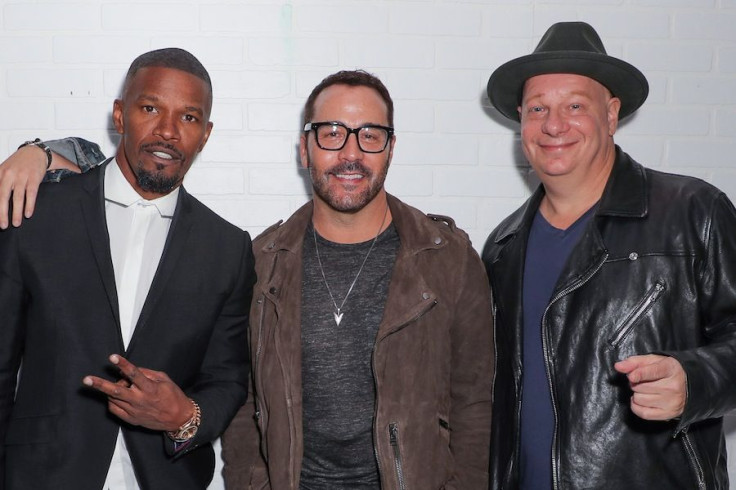 © Copyright IBTimes 2023. All rights reserved.