Oscars 2017 Nominees And Winner Predictions For Every Major Award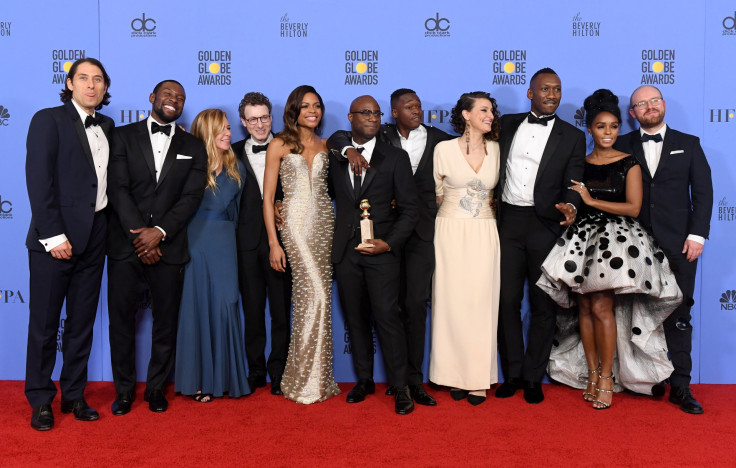 Award season is officially underway after kicking off with the Golden Globes on Jan. 8, followed by People's Choice Awards and the Screen Actors Guild Awards. Now fans and celebrities alike are bracing for one of the biggest night's in television and film — the Oscars.
For the first time in the prestigious award show's history six black actors are on the list of nominees in various categories, which has some declaring the "Oscars So White" controversy over. While viewers remain hopeful that the record-making nominees will win big, the ABC show's winners are often thought to be predicted by the Golden Globe Awards, which precede the Academy Awards. "La La Land" dominated at the show earlier this month, though many believed that "Moonlight," "Fences" and "Hidden Figures" — all three of which feature predominantly black casts and are among the nominees at this year's Oscars — should have won more.
All hope is not lost, however. The SAG Awards are also thought to be indicative of which films are going to bring home statuettes at the Oscars. The award show took place on Sunday and featured a number of shocking wins. As such, fans are crossing their fingers that the movies they feel deserve recognition that have yet to get it will have their moment in the spotlight on Feb. 26.
Below are the nominees and predictions for the 2017 Oscars:
Actor In A Leading Role
Casey Affleck, "Manchester by The Sea"
Andrew Garfield, "Hacksaw Ridge"
Ryan Gosling, "La La Land"
Viggo Mortensen, "Captain Fantastic"
Denzel Washington, "Fences"

Why?: This award will definitely be a head-to-head between Washington and Affleck. The "Fences" star was rumored to be the favorite to win ahead of the Golden Globes, but was edged out by the younger Affleck. Washington's moving performance was recognized during the SAG Awards on Sunday, which has fans buzzing about a possible Oscars upset.
Actor In A Supporting Role
Mahershala Ali, "Moonlight"
Jeff Bridges, "Hell or High Water"
Lucas Hedges, "Manchester by The Sea"
Dev Patel, "Lion"
Michael Shannon, "Nocturnal Animals"

Why?: Moviegoers have been buzzing about "Moonlight" since it's release. Many were upset that the film was not recognized more at the Golden Globes and SAG Awards, though it did win where it counts. Ali took home the award for best supporting actor at the 2017 SAG Awards, which has renewed fans hope that he will get the Oscar.
Actress In A Leading Role
Isabelle Huppert, "Elle"
Ruth Negga, "Loving"
Natalie Portman, "Jackie"
Emma Stone, "La La Land"
Meryl Streep, "Florence Foster Jenkins"

Why?: Many claim that the true mark of an Oscar award winning performance is the actor having lost him or herself in the role. Portman completely transformed into former first lady Jackie Kennedy in "Jackie," which is why we believe she will win. She will, however, have some steep competition.
Actress In A Supporting Role
Viola Davis, "Fences"
Naomie Harris, "Moonlight"
Nicole Kidman, "Lion"
Octavia Spencer, "Hidden Figures"
Michelle Williams, "Manchester by The Sea"

Why?: While there has been some buzz about both Spence and Williams being contenders for this award, we're fairly certain the statuette will be going home with Davis for her moving role in "Fences."
Animated Feature Film
"Kubo and The Two Strings"
"Moana"
"My Life as a Zucchini"
"The Red Turtle"
"Zootopia"

Why?: Few animated films were more buzzed about in 2016 than "Moana." The film is rivaled only by "Zootopia," which was able to tackle complex issues in a digestible and child-appropriate way.
Directing
Denis Villeneuve, "Arrival"
Mel Gibson, "Hacksaw Ridge"
Damien Chazelle, "La La Land"
Kenneth Lonergan, "Manchester by The Sea"
Barry Jenkins, "Moonlight"

Why?: "La La Land" has been sweeping at every award show this year. While Jenkins is the people's favorite to win, it seems likely that the academy will give this one to Chazelle.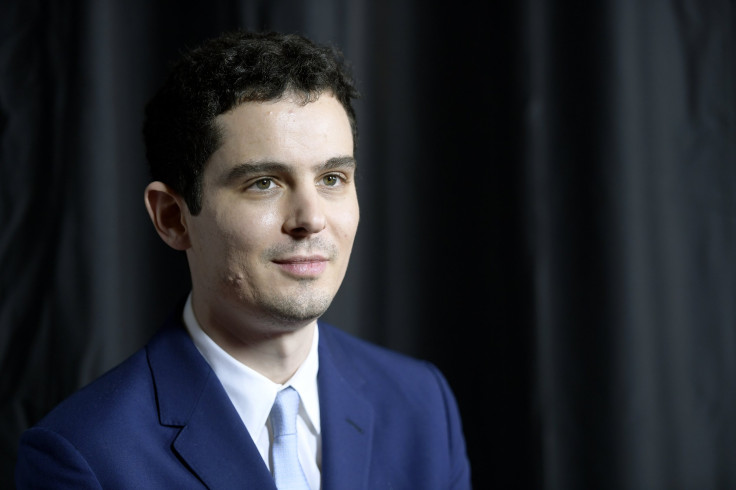 Documentary (Feature)
"Fire At Sea"
"I Am Not Your Negro"
"Life, Animated"
"O.J.: Made in America"
"13th"

Why?: "13th" was one of the most talked about documentaries of 2016. It was both timely and substantive and, as such, is deserving of some recognition this award season.
Documentary (Short Subject)
"Extremis"
"4.1 Miles"
"Joe's Violin"
"Watani: My Homeland"
"The White Helmets"

Why?: "The White Helmets" provided viewers with a unique and heartbreaking look at the Syrian refugee crisis. It was balanced, moving, well captured and is without question one of the most award-worthy films nominated for an Oscar this year.
Film Editing
Joe Walker, "Arrival"
John Gilbert, "Hacksaw Ridge"
Jake Roberts, "Hell or High Water"
Tom Cross, "La La Land"
Nat Sanders and Joi McMillon, "Moonlight"

Why?: "Moonlight" would not be the highly buzzed about film that it is without the skillful editing that went into perfectly tailoring the story for the silver screen.
Best Picture
"Arrival"
"Fences"
"Hacksaw Ridge"
"Hell or High Water"
"Hidden Figures"
"La La Land"
"Lion"
"Manchester by The Sea"
"Moonlight"

Why?: Few films nominated in this category garnered as much buzz as "Moonlight." While there is a chance the film will be edged out by "Manchester by The Sea," we're crossing our fingers that Jenkins and his team emerge victorious.
Writing (Adapted Screenplay)
"Arrival"
"Fences"
"Hidden Figures"
"Lion"
"Moonlight"

Why?: Because a good film is nothing without an exceptional screenplay.
Writing (Original Screenplay)
"Hell or High Water"
"La La Land"
"The Lobster"
"Manchester by The Sea"
"20th Century Women"

Why?: One of the many things "La La Land" has been praised for is its compelling storyline, which is why we think it's a frontrunner for the best original screenplay Oscar.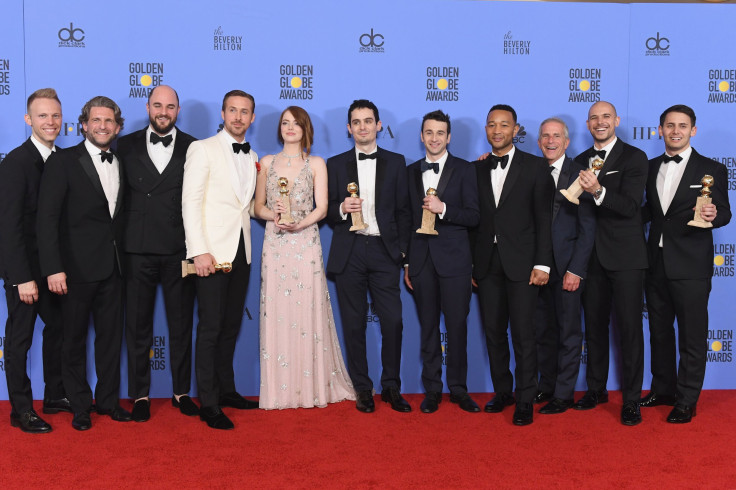 Tune in to the Oscars on ABC on Sunday, Feb. 26, at 8:30 p.m. EST.
© Copyright IBTimes 2023. All rights reserved.