Oscar Nominated 2017 Films Streaming Online And Where To Watch Them For Free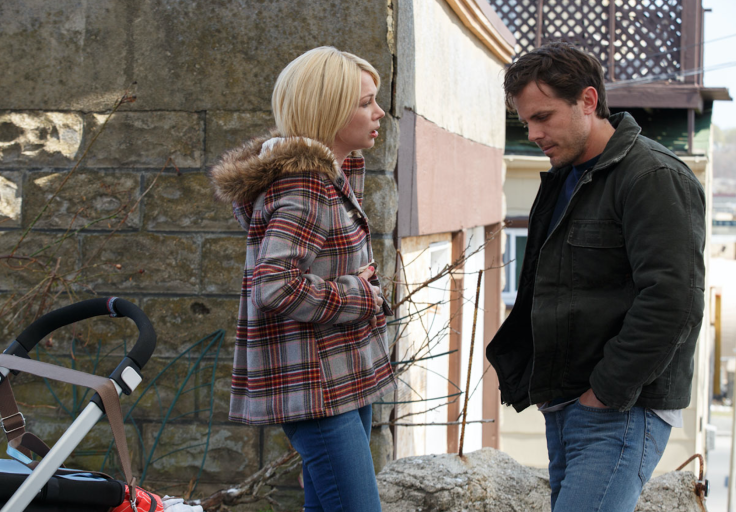 You don't have to go to the theater to watch a majority of this year's Oscar nominated films. Following the Academy's presentation of the 2017 nominees on Tuesday, find out where to you watch the recognized titles online. With so many platforms offering the Oscar-nominated movies to stream for free, you'll want to start binge-watching now ahead of the 89th Academy Awards next month.
"Hell or High Water" - The Western-crime drama is still playing in theaters but avid filmgoers can watch this Oscar-nominated flick from the comfort of their own home. The film, which stars Chris Pine, Ben Foster and Jeff Bridges, is available to stream on multiple platforms. You can rent an HD version for $2.99 or buy a digital copy of the film for $9.99 on Amazon.
"Mr. Fantastic" - Viggo Mortensen has been recognized for his portrayal as wilderness-loving father Ben Cash in this dramedy. The film is available to rent and buy on Amazon ($5.99 for HD copy), iTunes and VUDU.
"Loving" - Ruth Negga has been nominated for her leading role in this historical drama. "Loving" released in November and can now be streamed on VUDU for $14.99. Physical copies are available for purchase on Amazon.
"Florence Foster Jenkins" - Watch Meryl Streep dazzle you with her impression of socialite Florence Foster Jenkins. The musical biography can be rented on Amazon and VUDU. iTunes also sells digital copies.
"Kubo and the Two Strings" - The accidental summoning of an evil spirit leads to an adventure for Kubo (Art Parkinson) in this animated film. Released in August, this Travis Knight-directed movie is available to stream on Amazon for $5.99.
"Zootopia" - A big hit at the theaters, this animated movie has also earned itself an Oscar nod. Watch the mammal metropolis adventure-comedy on Amazon, VUDU and iTunes.
"Life, Animated" - Don't forget about the documentaries! Learn how the magic of Disney film helped one autistic man develop life skills in this nominated feature. This movie is available to stream for free for Amazon Prime members.
"13th" - Filmmaker Ava DuVernay's prison documentary is available to steam for free on Netflix. The film takes a closer look at the criminalization of African Americans in the U.S.
"Extremis" - This 24-minute film showcases the tough life-ending decisions that families and doctors must face in the ICU. This movie is available on Netflix and is nominated in the documentary (short subject) category.
"The White Helmets" - Also nominated in the documentary (short subject) category and streaming on Netflix, this 40-minute social piece follows Syria's first responders.
"Star Trek Beyond" - Get a better appreciation for the makeup and hairstyling for which it is nominated by watching the sci-fi blockbuster again. Stream it for a price on Amazon and VUDU.
"Suicide Squad" - While still in theaters, fans of this villainous squad can watch it at home, thanks to Amazon. This movie is also nominated for its hairstyling and makeup.
"Hail, Caesar!" - Hailed for its production design, this George Clooney comedy can be purchased on iTunes and streamed on HBO Go.
"Deepwater Horizon" - Mark Wahlberg didn't get a nomination for this dramatic thriller but it still earned a nod for sound editing. Check it out on Amazon.
"Sully" - Watch Tom Hanks' portray of iconic airplane pilot Capt. Sully in this biography. The movie, nominated by the Academy for sound editing, streams on several platforms, including Amazon. It's also still in theaters.
"13 Hours: The Secret Soldiers of Benghazi" - Watch as an Annex Security Team fights for their country after Islamic militants attack America's consulate in Benghazi. James Badge Dale, John Krasinski and Max Martini star. The film is streaming on Hulu.
"The Jungle Book" - Disney's live-action version of the animated classic has been recognized for its visual effects by the Academy. Check it out for free on Netflix.
The 89th Annual Academy Awards airs live on ABC on Sunday, Feb. 26. Stay tuned to International Business Times for live coverage.
© Copyright IBTimes 2022. All rights reserved.
FOLLOW MORE IBT NEWS ON THE BELOW CHANNELS