'Outlander' Season 2 Spoilers: Episode 5 Synopsis Released; What Will Happen In 'Untimely Resurrection'? [VIDEO]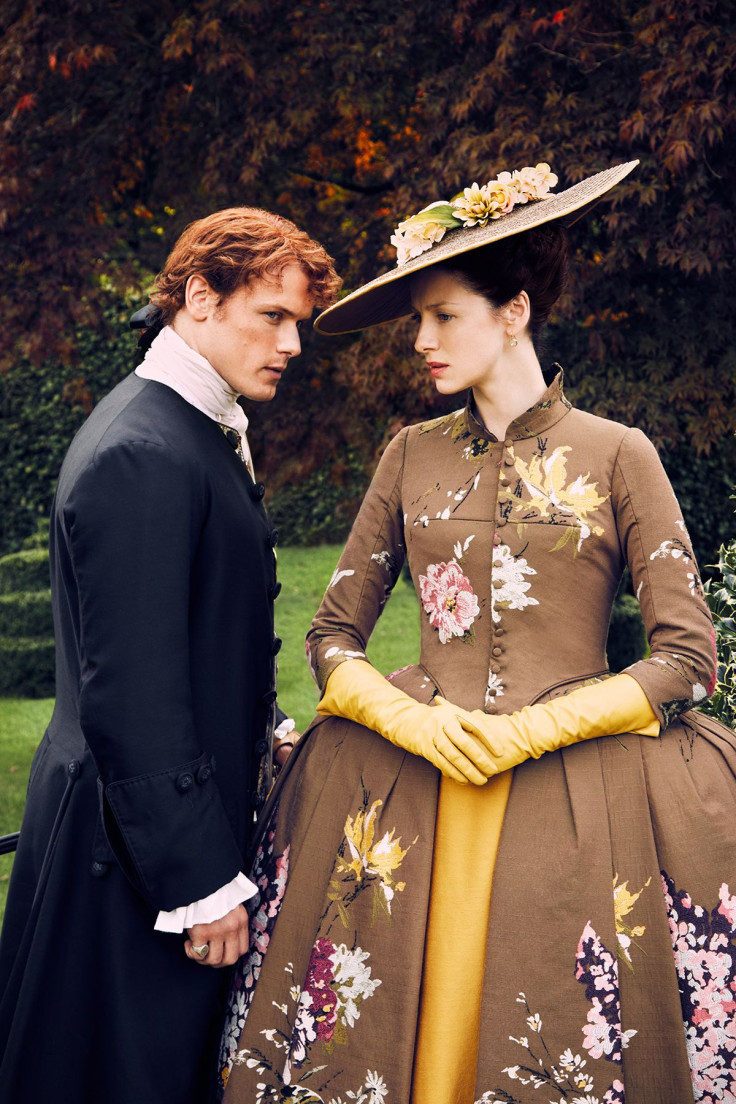 This dinner party is going to require a lot of clean up. Jamie and Claire's dinner took a turn in the last episode of "Outlander." When Alex was found trying to calm Mary, partygoers thought he was raping her. The police were called, and in Season 2, episode 5 of the Starz series, Jamie and Claire will have to clean up the mess.
"Reunited, Jamie and Claire attempt to extinguish the fires their dinner party ignited," the synopsis teases. Claire (Caitriona Balfe) will want to help clear Alex's (Laurence Dobiesz) name after he was mistakenly accused of raping Mary (Rosie Day). However, it isn't simply justice that Claire is concerned about.
"Claire is set off on an unexpected change of course," the synopsis reveals. Claire is once again worried about changing the future. She knows that Mary is supposed to wed Black Jack (Tobias Menzies). As evil as he is, the rapist and Mary must get together in order for Frank's line of ancestors to stay the same and, most importantly, guarantee that Frank will be born.
While Claire handles Mary, Jamie (Sam Heughan) will be looking to Le Comte St. Germain (Stanley Webber) for evidence. The nobleman is the main suspect for the attack on Claire and Mary's rape. "Jamie isn't going to let it go that someone tried to poison his wife and then attacked her and her friends," Webber teased to Yahoo. "He is going to keep trying to prove that I planned those things, and he may have to deal with me if I become close to his prince [Andrew Gower]."
The synopsis ends rather ominously: "Jamie and Claire's relationship is put to the ultimate test when the past rears its ugly head." We're not at liberty to say which part of their past is returning, but the episode title, "Untimely Resurrection," is a pretty good hint. The event might destroy all of the recent progress Jamie and Claire have made.
In the promo video, it's clear that another man is causing trouble. "You have your choice," Jamie tells Claire while offering her a dagger. "Him or me?" Can their marriage survive another rough patch so soon after their last one?
Watch the "Outlander" Season 2, episode 5 trailer below:
"Outlander" Season 2, episode 5 airs Saturday, May 7 at 9 p.m. EDT on Starz.
© Copyright IBTimes 2023. All rights reserved.