'Outlander' Stars Sam Heughan, Caitriona Balfe And More Tease Season 4 At PaleyFest
PaleyFest New York kicked off Friday night with an "Outlander" panel featuring lots of laughter, whiskey and Starz's audiences' favorite creative team. Actors Caitriona Balfe, Sam Heughan, Sophie Skelton and Richard Rankin joined executive producers Ronald D. Moore and Maril Davis at the Paley Center for Media in Manhattan to reveal a few interesting tidbits about "Outlander" Season 4 ahead of the November premiere.
Jamie and Claire Are Stable: After three seasons of fighting to be together and get back to each other, Jamie (Heughan) and Claire (Balfe) are on solid ground. Heughan assured fans that "Outlander" Season 4 is "the first time you get to see these characters settled."
"The land of America seems to be a very positive place for them," he added. "There's danger, obviously, but they're together at least."
Balfe explained that the relationship has been through so much that Jamie and Claire have an incredible bond. "It's a lot calmer, but there's a strength in their bond now. They've been through the worst things that they could ever go through — thus far," she chuckled. "I think as a union it's really strong. There's a relaxed nature I guess to it. We've never really explored that."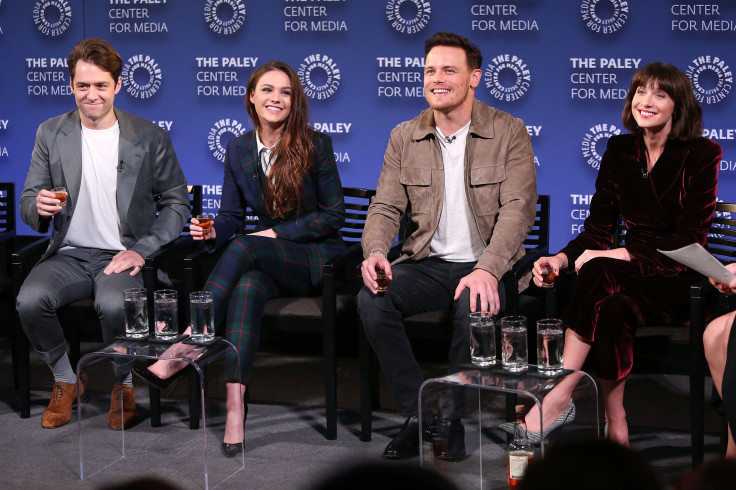 Brianna Knows What She Wants: Skelton revealed that her character Bree has transferred to MIT and is living a different life than when audiences last saw her. She's also making a long distance relationship with Roger (Rankin) work. "There's a line in the book when Bree says that she's known a marriage made of love and one made of obligation and she knows which one she does and doesn't want, and I think that's very much Bree's mindset from the beginning of this," Skelton revealed.
Don't Compare Stephen Bonnet To Black Jack Randall: When asked how to the writers attempted to make Stephen Bonnet (Ed Speleers) more fearsome than Black Jack Randall (Tobias Menzies), Moore clarified that the writers didn't set out to do that. "You just try to carve out a different character and a different path," Moore said. "Black Jack is in a category by himself in the show and in the mythology of the series, so you shouldn't try to compete with that. This is a different character and the expectations for the audience should not be that this is how we top Black Jack Randall. This is a completely different character and a completely different story."
Heughan and Balfe praised Ed Speleer's portrayal of the villain. It seems the "Downton Abbey" alum has impressed them with his portrayal of the pirate.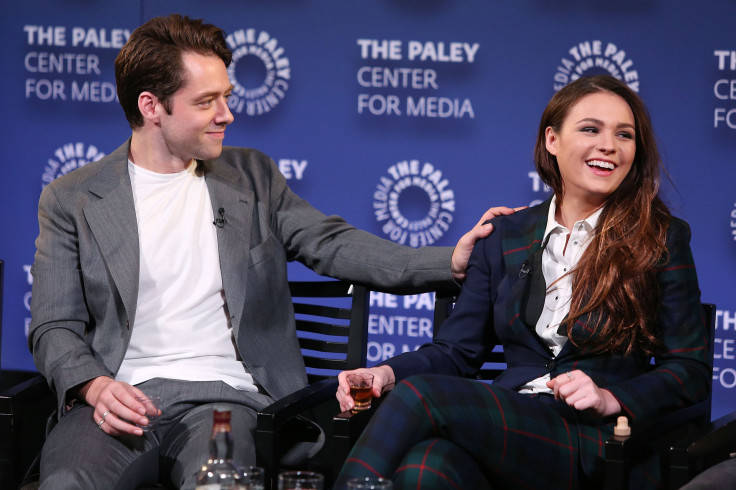 Jocasta vs. Claire: The actors also praised Maria Doyle Kennedy's Jocasta, but she'll be another source of tension. Expect the women in Jamie's life to butt heads. "With Jamie it's just an incredible moment I think to see someone that is a lost member of his family, someone that looks and sounds like his mother," Heughan explained. "For him, it's a really touching moment, a really important moment."
Claire, however, isn't very touched by Jocasta being a slave owner. "Obviously, she goes in there wanting to have a good relationship with her and wanting the best, but the fact that Jocasta has a plantation is very difficult for Claire," Balfe said. "I think seeing slaver firsthand, seeing it up close — it's very difficult for her to get past that. And I think that that just creates this wall … because they're just from two different times and they'll never understand each other's perspectives. And that's quite difficult because in many, many respects, Jocasta would be the solution to a lot of problems, but I think that Claire just can't get past that."
Why Indigenous Canadian Actors Play Native Americans: The producers revealed that they wanted actors from the U.S. to play the Native American characters, but Screen Actors Guild rules prevented it ("Outlander" is a non-union show). Thus, they went to Canada. "It was very important to us that we bring indigenous people to play those roles and not white people to play those roles," Davis said.
They ultimately brought over 100 actors to Scotland. Davis added that actors taught the writers about their culture, and producer Matt Roberts spoke with a Cherokee leader early on to make the sure the show was doing everything right. "It was an amazing experience for all of us," the executive producer said.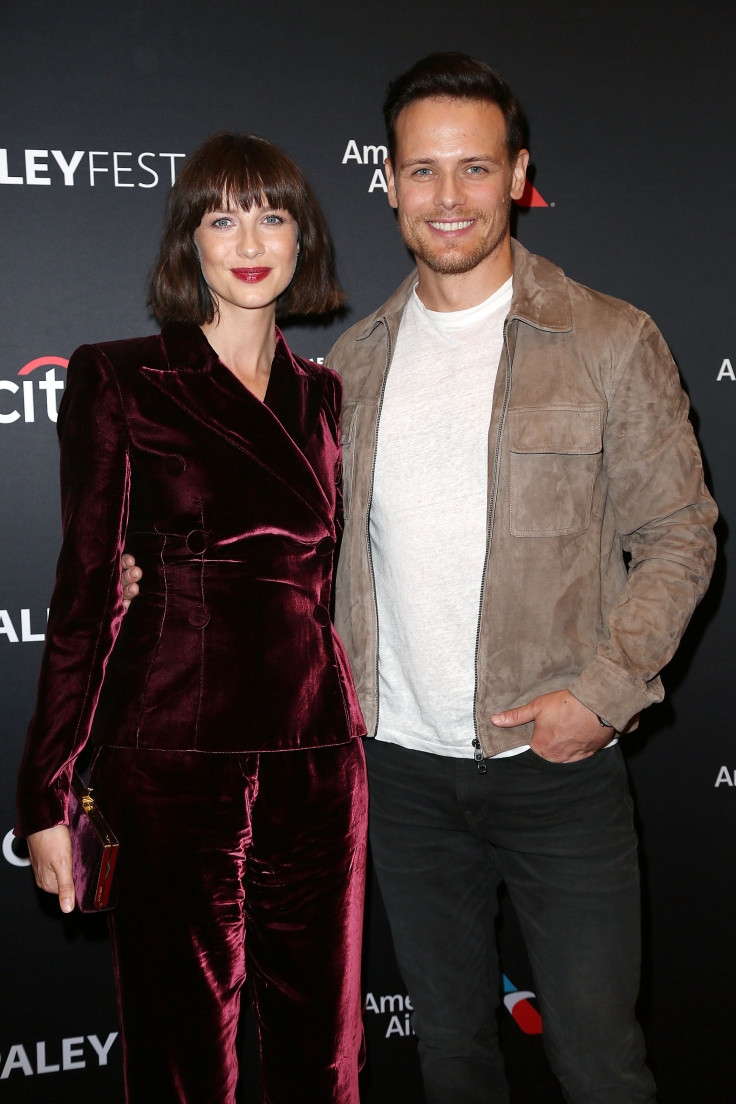 No North Carolina Heat: While the woods in Scotland, where the show films, can easily pass as North Carolina, the weather is a different story. Do not expect the actors to be glistening from the North Carolina heat and humidity. It just wasn't practical to have the actors filming outdoors in Scotland with few layers and fake sweat, which would've made them even colder.
"Outlander" is very dedicated to making the story as historically accurate as possible though. Moore later emphasized that every department consults with historians and experts to make sure that they're on the right track.
PaleyFest continues through Oct. 18. "Outlander" Season 4 premieres Sunday, Nov. 4 at 8 p.m. EDT on Starz.
© Copyright IBTimes 2023. All rights reserved.