Over 200 Killed in Syria, with U.N. Set to Vote on Assad's Future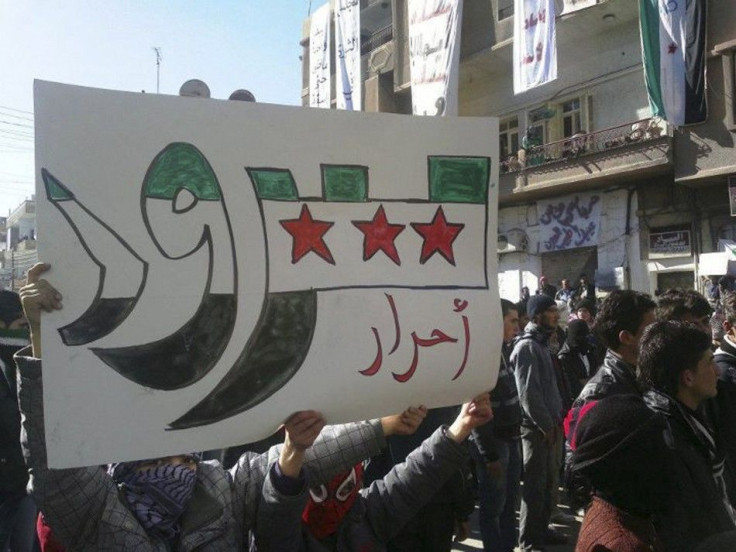 More than 200 people were killed in shelling by Syrian forces in the city of Homs, activists said on Saturday, as the U.N. Security Council prepared to vote on a draft resolution backing an Arab call for President Bashar al-Assad to give up power.
The Syrian Observatory For Human Rights cited witnesses as saying that hundreds were wounded in the latest outburst of fighting in Syria's 11-month uprising against Assad.
The death toll is now at least 217 people killed in Homs, 138 of them killed in the Khalidiya district, Rami Abdulrahman, head of the British-based group, told Reuters, citing witnesses.
Syrian forces are shelling the district with mortars from several locations, some buildings are on fire. There are also buildings which got destroyed.
It is not possible to verify activist or state media reports as Syria restricts access for independent media.
At the United Nations, the Security Council was due to meet later in the day to vote on a European-Arab draft resolution endorsing an Arab League plan calling for Assad to resign.
Diplomats said it was unclear if Russia, which has opposed significant council action on Syria, would vote in favor, abstain or veto the resolution.
The meeting was tentatively scheduled for 9:00 a.m. EST (1400 GMT) on Saturday, although Russia had requested that it be pushed back to 11:00 a.m, they said.
Russia has balked at any language that would open to door to regime change in Syria, its most important Middle East ally. A vote may not be imminent and further revisions could follow.
France said it foresaw a vote by Monday at the latest. Russia has a naval base in Syria and is a major supplier of arms to the government, and bristles at efforts by outsiders to dictate political change in Damascus.
The wrangling over the draft resolution, designed to halt the violence in Syria, continued even as Syrian government forces pressed on with their crackdown on a revolt in which thousands of people have been killed.
Armed forces in the city of Hama shot dead one person on Friday as they moved to break up a protest marking the anniversary of a 1982 massacre by troops loyal to Assad's father, activists said.
The Observatory said forces dispersed protests in the Janoub al-Malaab district of Hama where people had planned to release 1,000 red balloons to mark the killing of over 10,000 people when Hafez al-Assad's forces crushed an Islamist uprising.
Activists reported arrests and heavy gunfire in several areas and said at least 18 people were killed across Syria.
Violence also returned to the main commercial hub Aleppo, which had largely remained on the sidelines of the uprising.
Eight soldiers were killed in clashes with army deserters in the southern province of Deraa and seven people were killed in Damascus province, where the government beat back rebels who briefly seized towns last week.
© Copyright Thomson Reuters 2023. All rights reserved.