Over A Dozen WWII Love Letters Discovered By Friends, Returned To Family
Two friends, on their way home from a weekend trip, had no clue they would stumble upon a stack of letters that would unravel a truly vintage love story.
Lindsy Wolke and Megan Grant were at the relic room of Smoky Mountain Knife Works in Sevierville, eastern Tennessee, when they discovered a few handwritten letters from World War II. The duo got so engrossed in reading the love letters written between 1944 and 1946, that they bought all 21 letters at $4 apiece to quench their curiosity.
The letters were written to each other by Elias Maxwell and Ilaine Murray. Maxwell was stationed in Hawaii and Japan on the USS Rankin at that time, while Murray was back in their hometown of Blackwood, New Jersey.
The Washington Post quoted Grant saying, "We were sitting there for what felt like forever. But couldn't read them fast enough."
"The notes were so beautifully written, reading them just made your heart melt," said Wolke.
The letters held stories of their life and love during war.
"To my sweetheart in Navy. Hi honey. How are you? I received two letters from you today and you just imagine how good I feel," wrote Murray in one of the letters, as reported by The Washington Post. She signed it off with tons of kisses, writing, "All of these and millions more."
In another letter, Maxwell ended his letter writing, "Well honey, I guess I'll close for now, this is your Navy sweetheart saying: So long & God Bless. Yours forever. PS- Please think of me while I am away."
Wolke and Grant became so absorbed in their story, that when they could not find the ending to their love story in the letters, the friends decided to dig deeper. They wanted to know if the lovers ever got married or drifted apart.
Their happiness knew no bounds when they discovered that the couple had indeed gotten married and had four children. However, Elias and Iliane passed away years ago.
Later, Wolke and Grant posted photos of the love letters on a Facebook group, and connected with one of the children. The two friends drove 800 miles to New Jersey to deliver the letters to the family who were overwhelmed by the gesture.
"To have a piece of my parents — just to see what their life was like when they were young and in love," said Barbara Murray, 65, one of the daughters.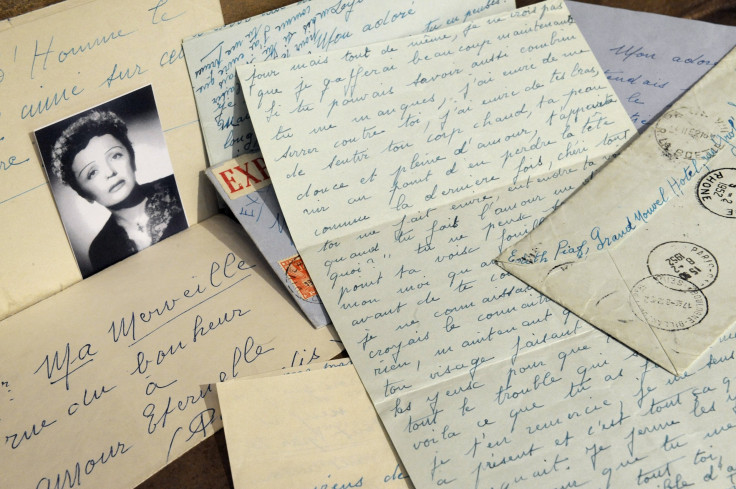 FOLLOW MORE IBT NEWS ON THE BELOW CHANNELS