Nikolas Cruz's Love Letters: Parkland Shooter Proposes Marriage, Naming Kids After Guns
Parkland shooter Nikolas Cruz wrote a series of letters to a woman from his jail cell in the fall of 2018, in which he addressed various topics, including marriage, kids and the death penalty. The letters were released Monday by the Broward State Attorney's Office.
It was unclear if the woman he was writing the letters to actually existed in the real world. She was identified only as "Miley" and reportedly lived in the United Kingdom. Sources told CBS4 News the letters were seized from Cruz's cell after a confrontation with a detention deputy.
The documents were submitted as part of the ongoing case against Cruz, and did not include any letters received by the shooter from the woman. The state attorney sought the death penalty against him for the Marjory Stoneman Douglas High School shooting, where he killed 17 people on Feb. 14, 2018.
The Sun Sentinel obtained 46 pages of his letters from the Broward State Attorney's Office, all of which were handwritten. Many of them were covered in childish drawings, spelling mistakes and read like the ramblings of a teenager.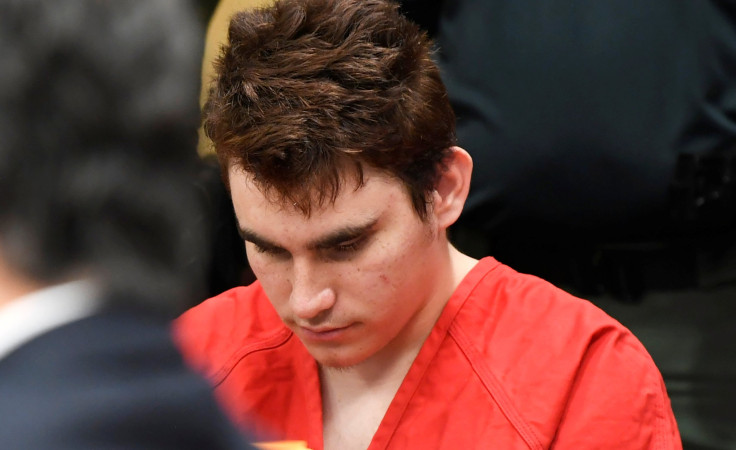 Here are some quotes from his letters:
"I also was wondering if you'd be interested in marriage when the time's [sic] comes. It won't be for a long time, but would you be interested? I feel like we make a great family together. With lots of kids. I imagine it every day. That's what's keeping me strong."
"I don't know what's wrong with me, maybe I should get the death penalty. IDK [I don't know], I just want love... I hope you can understand it's because of my mother. I feel like I'll never be loved and I'll die alone."
"What is your outlook on life? Mine is [to] go live the best way you can. So please let me know. I really want to know all your dreams."
"I also like girls with red hair and a positive outlook on life."
"I wish you could experience it [Everglades] with me. Maybe one day. I hate it hear [sic]. I wish I could leave and move to the mountains and live alone with some equipment that allow me to live off the land. I hope one day I'll be able to do that, but time will tell."
"Do you want children? I really want children I want three boys and girls, maybe more, lol. The boys names will be Kalashnikov, Markov [sic], Remington [models of guns]."
"Would you be ok with me getting a crossbow if I lived with you? It will only be used for sporting and hunting that's all."
Apart from his romantic confessions, Cruz also discussed random topics like Halloween, jail life, favorite color, food, homelessness, media, glasses, and weight gain. Occasionally, he delved into serious topics like politics and immigration.
"I hear there's a reason why wear [sic] trying to stop immigration and that's [unreadable word]. They attack people, destroy property's [sic] and spread diseas [sic]," he wrote.
Asking the woman if she was a liberal or a conservative, Cruz made it clear he was a supporter of the Republican Party. "I really don't like liberals. I don't want them winning. They really are dangerous. They spread lies and are destroying America. We're going to one day be the weakest country with the highest crime rates," he wrote.
Cruz's lawyers have maintained their client will plead guilty only in exchange for a sentence of life in prison.
© Copyright IBTimes 2023. All rights reserved.