'Overwatch' Getting More Animated Shorts, Digital Comics And Graphic Novel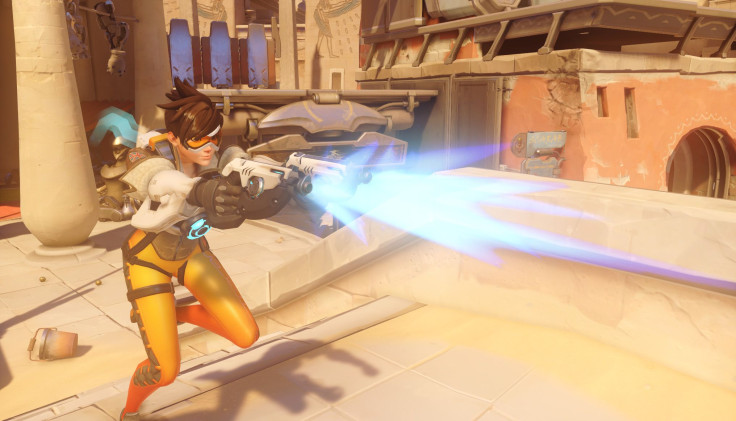 Ever since Blizzard released a trailer for "Overwatch" that looked like a Pixar or Dreamworks film, plenty of fans have expressed interest in an animated movie of it, despite the game not being out yet. While "Overwatch" won't be out till next year, Blizzard has confirmed that more animated shorts are on the way.
According to a report from Kotaku, more animated shorts are forthcoming. These won't just be one-off stories either, as they will dive deep into the characters that inhabit the game's world. While players will definitely get a feel of the world through playing the game, these animated shorts will enhance the experience.
During BlizzCon, where the announcement was made, visual effects supervisor Jeff Chamberlain took the stage and showed off a sizzle reel of future animated shorts. From what can be seen below, most of these are still in development, so it will take a while before any new ones come into fruition.
The animated shorts won't be the only other medium that will flesh out the game's story, as io9 has confirmed that a series of comic books for "Overwatch" is also planned. No publisher or creative team was named for the "Overwatch" comic book, though it was confirmed that there will be one graphic novel and a number of digital comics.
Blizzard has experimented with comic books before. It collaborated with DC Comics and released a comic series based on "World of Warcraft" and "Diablo." Whether DC will publish these comics has yet to be confirmed, though the comics are already being worked on.
"Overwatch" is currently one of the most hyped multiplayer shooters coming out next year. It was recently announced that the shooter will be coming to consoles as well, adding to the excitement even more.
The blend of multiplayer shooting and story makes "Overwatch" a title to look out for. The fact that it will have such a big presence outside of video games shows that Blizzard is taking this franchise seriously. The game will come out next year for PC, PS4 and Xbox One.
Overwatch Animated Shorts Demo Reel From Blizzcon 2015 (Credit: YouTube/Fahey K)
© Copyright IBTimes 2023. All rights reserved.