Q&A With Blizzard's Kim Phan: We'll Ramp eSports In 2016 With Focus On 'Heroes Of The Storm', 'Overwatch'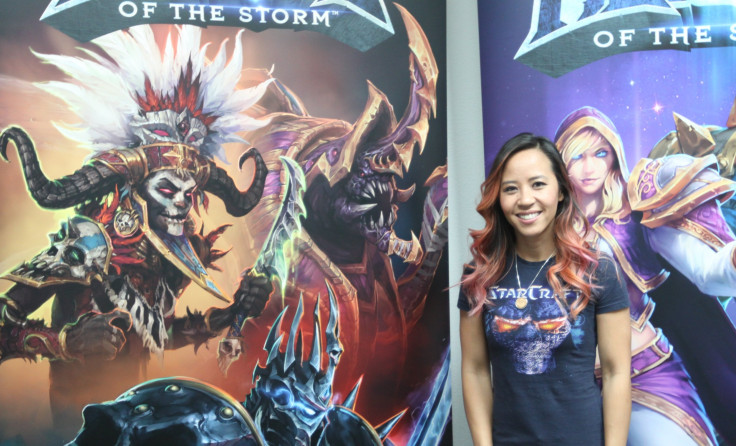 It has been a big year for Blizzard Entertainment and eSports, with "Heroes of the Storm" getting its first official seeded world championships. So what exactly is on the horizon? Big things, according to Blizzard senior eSports manager, Kim Phan.
On Nov. 6 and Nov. 7, the world champions of "World of Warcraft," "StarCraft 2," "Heroes of the Storm," and "Hearthstone" will be crowned during BlizzCon 2015. Blizzard's newest title, a first-person-shooter (FPS) called "Overwatch" is set to go into beta testing soon.
Indeed, some professional eSports organizations are supposedly already putting together teams for "Overwatch" in preparation for what Blizzard's eSports has on tap.
International Business Times sat down with Phan during the "Heroes of the Storm" Americas Championship in Las Vegas last weekend to talk about BlizzCon, the "Heroes of the Storm" character Gazlowe and eSports.
International Business Times: What are your plans for "Heroes of the Storm" for the next few months?
Phan: The next few months, all the focus is on BlizzCon. We're also preparing for what we're going to share with everyone for next year. It's an exciting time! We find out today [Sunday Sept. 20] which two teams are going through to BlizzCon [Tempo Storm and Cloud9], then you'll find out with Europe. Korean and Taiwan are happening in two weeks, so we're just ramping up on that and getting those events out of the way so we can jump into BlizzCon and Opening Week.
IBT: What has to happen between now and BlizzCon to make it happen?
Phan: There is so much stuff going on! The biggest focus now is telling the stories of the teams and players. We want to make sure people have a team that they want to cheer for and understand their background, what it took for them to get there.
Once you bring all these teams in from different regions -- sure you can cheer for a team based on the region you relate to, but it's also really great to hear what's different between how one team in China or Europe or Korea trains opposed to North America. So building on those stories and interviewing the players and getting their backstory, that's the focus now -- it's really helping people get to know these faces.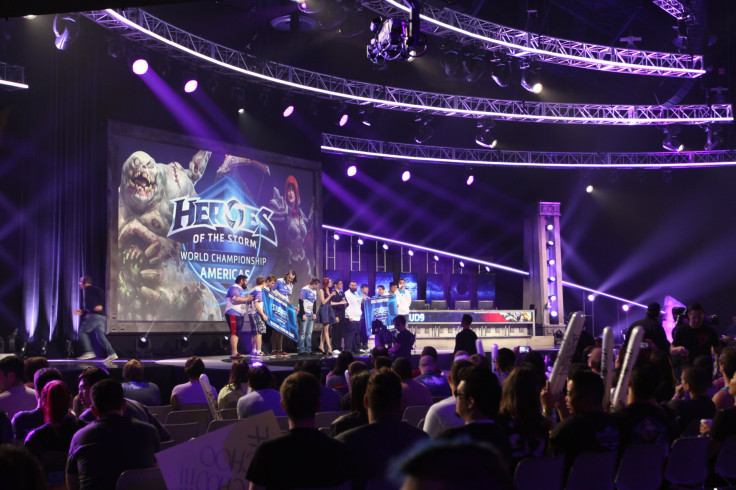 IBT: After BlizzCon, a lot of people are worried that the teams will all disband and there will be major roster changes like in other games. What is Blizzard doing to negate that?
Phan: I think once we share what our plans are for 2016 that will help people realize that, of course, we're going to continue supporting eSports for Heroes. This year was just a taste of what we want to do. It's our launch year. We really wanted to make sure we weren't biting off more than we could chew.
We want to make sure we're putting attention and focus on the game but at the same time helping grow the eSports ecosystem and see how teams are shaping up. We've been very open to teams and letting them know that there will be something next year, so there is a reason for them to stay together.
IBT: BlizzCon is in November. If this new system comes in next year, what are teams going to do in those few months between?
Phan: Yeah, I think we need to share that stuff very soon. There will be another World Championships next year and that is something that hopefully all teams will continue to fight for.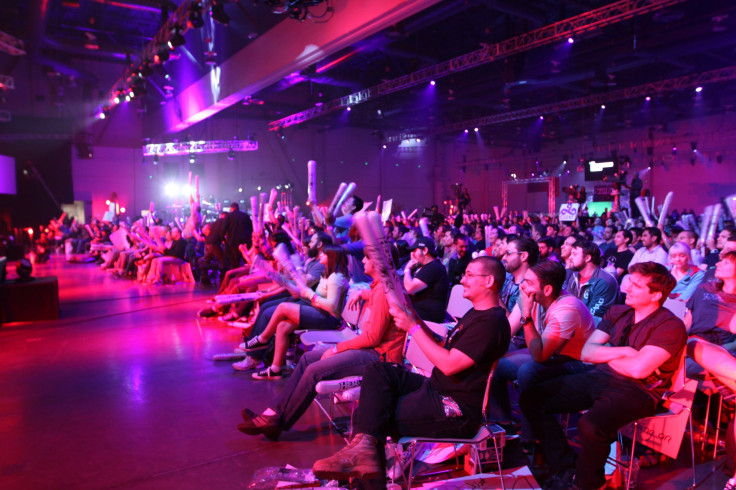 IBT: Have you looked at a "DotA 2" Ti5-like structure where a percentage of the prize pool comes from purchases by fans?
Phan: We are always looking to see what people are doing in the space and what some people do for their game makes sense for them; sometimes it works for others. At the end of the day, we want to do what we believe is best for our game and our players, so we do take note of what is going on out there. In terms of what we have planned, stay tuned.
IBT: You've been hiring a lot for the eSports team. What are your plans for Blizzard eSports in general?
Phan: We've been trying to hire for a long time. We're going to continue growing the team, eSports continues to keep growing -- the industry as a whole is growing quite a bit -- but we keep increasing the number of franchises we have as well, so that alone is why we're growing. But there are so many more things that we want to do.
We've done more in the collegiate space; that's another reason why. So focusing more on collegiate, and then, of course, you're going to see us expand into grassroots and amateur, and then we want to do more eSports community-related events similar to "Hearthstone" fireside gatherings. These types of programs is where we're trying to expand, not just in the pro scenes -- people tend to think eSports is pro, and that is what's most visible, but it's competitive gaming and we want everyone to get involved whether you're a viewer or casual competitor.
IBT: How are you going to support players outside of competition?
Phan: We're hearing a lot of feedback from the players and teams in general on different types of support. So there are various ways we can approach that. I don't have anything I can share today but we hear them; it's something we're looking into. We're hearing loud and clear that it's very important to players that there is something consistent for them, something that allows them to compete regularly.
IBT: What is the plan for "Overwatch" and eSports?
Phan: Wow that's jumping ahead to 2016, before the game has even come out! We're already talking about it, and we've been talking about it. We don't want to take attention away from the game launching itself, that's the priority and that should be the conversation that people are talking about.
IBT: We heard you've got an internal league to help test "Overwatch." How is that going and how is it shaping where the game is going?
Phan: We are gamers, too. We like to compete with one another, too, and show pride and so forth, so we're always organizing internal tournaments. Whether it's for testing the game or whether it's just for fun to talk smack against each other and see who is better.
But in general, those are always really helpful; we really believe that every voice matters so there's a lot of feedback that comes back from those sessions, whether it's gameplay, balance or UI. It's a way for us to test what it feels like to play and compete as a player before we let it out to everyone else.
For some of our internal tournaments, when you make it down to the semifinals and finals, we put together a shout cast and we have people come in and commentate, so we do our own little internal fun stuff.
IBT: What is your favorite "Heroes of the Storm" character?
Phan: My favorite is Gazlowe. I love him very much. I tend to love all specialist characters in general, I also love Nazeebo. I like Zagara and Sgt. Hammer. I don't know why I lean towards specialists, but if you look at my profile, you'll see that my specialist number is just so high, and then my Gazlowe is the highest.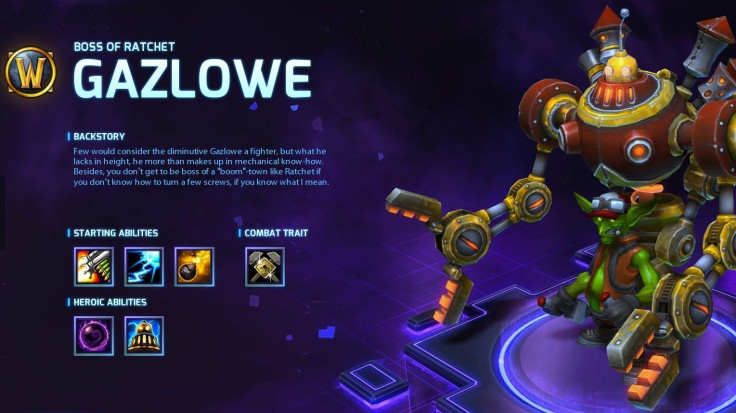 IBT: Why Gazlowe?
Phan: I feel like I can go off and be by myself if I want to, so if I solo queue or if I don't play with anybody, I still feel like I carry my own. I've got my turrets; I can do mercenary camps. But then in team fights, I feel like I can be entirely useless or I can really help the team, and the moments when I really help my team with my Grav-O-Bomb [a special high-powered move] I feel so good and I'm just like, "Yes, I'm meaningful! I accomplished something!"
So for me playing Gazlowe is all about whether I can land a good Grav-O-Bomb. There are a few times I play the shredder guy [Robo-Goblin, Gazlowe's alternate high-powered skill] just because I know going in that I want to play siege. I just love it because it's hard; it's hard to time your time bomb and Grav-O-Bomb at the same time. When I don't get anybody, I get really sad.
IBT: What is your favorite "Heroes of the Storm" map?
Phan: I feel like Gazlowe is really good at Sky Temple, but I wouldn't say that's my favorite map. I think my favorite to play is probably Cursed Hollow because it forces engagements, and I love those. Every time there's a tribute you have to make a choice. Do you let it go? Do you fight? When you fight, can you fight well together. Those are my favorite to watch and to play.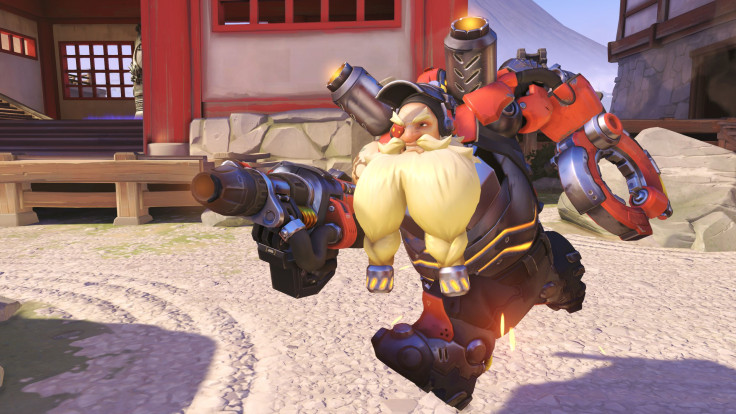 IBT: What is your favorite "Overwatch" character so far?
Phan: I've played several of them. I really like Torbjörn, he's really fun because I am not a very good FPS player. I'm not very fast -- I don't think I'm very fast. So that character specifically drops turrets -- maybe that's why I like him. I'd never even thought of that until just now. I like to play the guy that drops the turret.
What are you most looking forward to in "Overwatch"? Are you excited about "Heroes of the Storm" eSports? Let us know in the comments below.
© Copyright IBTimes 2023. All rights reserved.