'Overwatch' Poised For A Massive Debut After Record-Breaking Open Beta Featuring 9.7 Million Players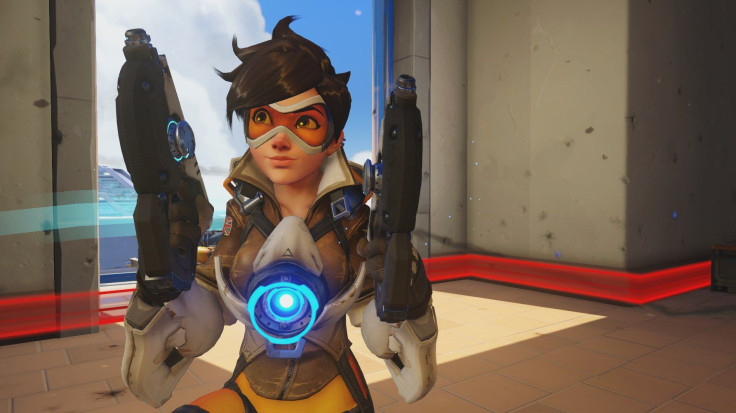 If the flood of ads, comics or trailers have not alerted players to the fact that Blizzard is launching a new massively multiplayer online game, or MMO, nothing will. As part of its campaign to make sure every gamer has heard of "Overwatch" before its May 24 release, Blizzard launched an open beta that was so popular it was extended for an extra day. From May 3 to May 10, a record-breaking 9.7 million players entered the world of "Overwatch" to play over 27 million matches using the 21 heroes with their unique weapons and abilities.
"Our mission was to make sure as many console and PC gamers as possible could experience the full game ahead of its launch — the response was overwhelming, and we hope that everyone had a blast," Mike Morhaime, CEO and co-founder of Blizzard Entertainment, said in a statement. In addition to increasing awareness, the open beta was another stress test for the "Overwatch" servers.
The number of players who tried out the "Overwatch" open beta was more than the 6.4 million who participated in the open beta for "Tom Clancy's The Division" in February. It's unclear how many people who participated in the open beta will purchase the game when it launches in two weeks. Players who preordered "Overwatch" had early access to the beta, but Blizzard did not disclose the total number of players who participated in the beta who also purchased the game.
Blizzard's storied history in the world of massively multiplayer online games makes "Overwatch" a highly anticipated title, but the action game is also the first new property in several years. "Starcraft II" was released in 2010, with the latest expansion, "Legacy of the Void," released in 2015. "Hearthstone: Heroes of Warcraft" and "Heroes of the Storm," released in 2014 and 2015, respectively, use characters from various Blizzard properties. "World of Warcraft" continues to attract millions of players 12 years after its first release. The latest expansion, "World of Warcraft: Legion" will be released Aug. 20.
"Overwatch" was born out of the failure of "Titan," Blizzard's canceled project after "World of Warcraft." Instead of following a more familiar path, Blizzard is taking a chance with "Overwatch." It remains to be seen just how big the game will be, but the beta shows there is a lot of interest in Blizzard's shooter.
© Copyright IBTimes 2023. All rights reserved.