Paige DeSorbo, Craig Conover Open To Having Own Spin-Off Series Despite The 'Pressure'
KEY POINTS
Paige DeSorbo and Craig Conover attended the 2022 MTV Movie & TV Awards: Unscripted together Sunday
Conover revealed he was open to starring in a spin-off show with DeSorbo and felt it would be fun to show fans more of their lives
DeSorbo suggested that a show starring them would be "funnier" than both "Southern Charm" and "Summer House"
Paige DeSorbo and Craig Conover are onboard if offered the opportunity to star in their own spin-off series.
DeSorbo, 29, and Conover, 33, were asked whether they'd be willing to take on their own reality show while they were at the 2022 MTV Movie & TV Awards: Unscripted Sunday.
While DeSorbo acknowledged that it would be "a lot of pressure" on her part, Conover didn't have to think twice before telling People, "I would do it."
"I think [our own show] would be funnier than both 'Southern Charm' and 'Summer House,'" DeSorbo chimed in.
The Conover Law Firm founder added, "I think it'd be fun to see us in our off time."
"Summer House" star DeSorbo connected with the "Southern Charm" star when they both starred in "Winter House" in early 2021. Things started to heat up between them during filming, and they were first romantically linked in April 2021. They officially became a couple in October that year.
The ups and downs of their romance played out in the most recent season of "Summer House." In one episode, Conover admitted to hooking up with Kristin Cavallari after DeSorbo confronted him. She first learned about it from Lindsay Hubbard, who claimed that Austen Kroll told her about it. Cavallari later denied hooking up with Conover, telling Us Weekly that he just made it up.
"Obviously, he is hooking up with other people and so am I. There's a rumor he's hooking up with Kristin. I thought it was Austen, not Craig," DeSorbo said on the show.
At the time, Conover hinted that they were in an open relationship, telling Hubbard, "Me and Paige can hook up with whoever, we're all OK with it."
The lawyer also confronted DeSorbo and told her that things would not work between them if she "let Lindsay get in your head," adding, "You're weaker than I thought...Lindsay sucks."
Apparently, they were able to work things out. DeSorbo told People that, despite the "pressure" of having her love life play out across multiple reality TV shows, "I feel like it actually keeps us in line because everyone's gonna see us, including our parents."
Conover agreed with his girlfriend. "Everyone is going to see everything. It's kind of opened up the multiverse of the Bravo MCU," he said. "It's been fun, though, kind of mixing it up because going up to 'Summer House' is different than coming to 'Southern Charm.' It's neat after the fact to see kind of the different environment."
Although the pair appeared at the 2022 MTV Movies & TV Awards together Sunday, they still maintain a long-distance relationship, with DeSorbo based in New York and Conover in Charleston, South Carolina.
The distance is not an issue for both, with DeSorbo saying they are "loving" it as they're still in the first year of their relationship. She also said that when the time comes that they want to take their relationship to the next level, they'll "talk about it."
Conover said he believes they will "probably always have a place in New York and also one in Charleston."
"I think when we have kids one day," he added, "that'll be the deciding factor."
"Southern Charm" Season 8 premieres on Bravo on June 23.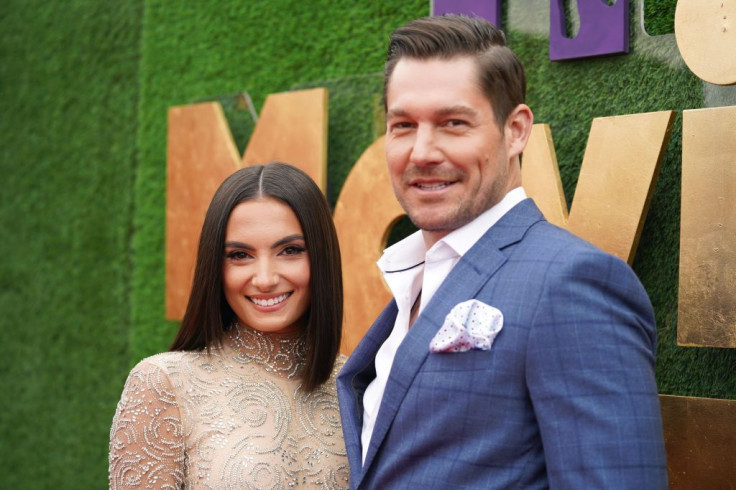 © Copyright IBTimes 2023. All rights reserved.