PaleyFest 2018 Live Stream: Watch 'Supernatural,' 'Handmaid's Tale' And More TV Panels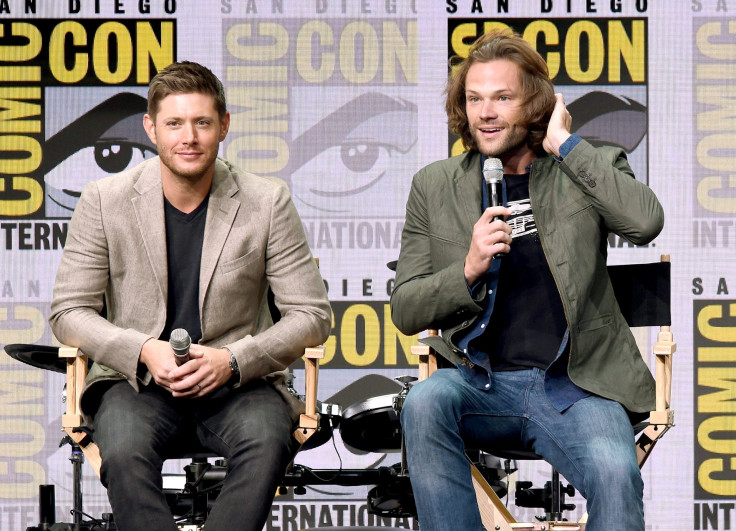 PaleyFest LA isn't just for Los Angeles-based fans this year. The Paley Center for Media will live stream select panels.
The TV festival celebrates some of the biggest and best shows on television. This year's PaleyFest lineup includes "Supernatural," "The Big Bang Theory," "The Good Doctor" and more. The cast and writers will be on hand at the Dolby Theatre in Hollywood, California to discuss the show, and many fans will be in the audience watching.
Those who weren't lucky enough to get a ticket can still watch some of the PaleyFest LA panels. A select number of the panels will be live streamed on the Paley Center for Media's Facebook page.
The live streams will kick off Sunday with "The Handmaid's Tale" panel. The Hulu drama's cast — including Elisabeth Moss, Joseph Fiennes, Yvonne Strahovski, Samira Wiley, Alexis Bledel and more — will be on hand to preview Season 2. Watch at 5:25 p.m. EST.
See the full schedule of PaleyFest live streams below:
"The Handmaid's Tale" March 18 at 2:25 p.m. PST
"Supernatural" March 20 at 7:35 p.m. PST
"The Big Bang Theory" and "Young Sheldon" March 21 at 7:44 p.m. PST
"The Good Doctor" March 22 at 8:22 p.m. PST
"Mom" March 24 at 2:30 p.m. PST
"Queen Sugar" March 24 at 7:30 p.m. PST
"Riverdale" March 25 at 2:50 p.m. PST
"Stranger Things" March 25 at 7:30 p.m. PST
More than half of the PaleyFest lineup will have live streams. The only panels not being broadcast are the Barbra Streisand conversation, "Will & Grace," "The Orville" and "Silicon Valley."
Of course, there are some things a live stream can't replicate. Those lucky enough to score tickets to PaleyFest will be up close and personal with the stars of their favorite shows, and sometimes they get even more than that.
The "Supernatural" panel will get to see the highly anticipated "Scooby-Doo" crossover before anyone else. Outside of the Dolby Theatre will be The Mystery Machine and the Winchester's Impala (also known as "Baby"). Scooby-Doo himself will also be around for photos ahead of the panel.
If you are in the Los Angeles area, there are still PaleyFest passes left. Check out how to get tickets to PaleyFest LA 2018.
© Copyright IBTimes 2023. All rights reserved.