Palm Phone Resurrected As A Verizon-Exclusive Connected Device
TCL has announced the new Palm phone, which is designed to be more like an accessory or a companion for full-fledged smartphones. The new Palm phone will be available exclusively from Verizon next month and it will cost $349.99.
The new Palm device comes with a 3.3-inch 720p LCD display. The device is really small and it comes with a simple minimalist design. The phone's front and back are covered in Gorilla Glass 3 and its body is rated IP68 in terms of water and dust resistance, according to The Verge. It comes with a single physical power button on its right side and a single capacitive key up front.
Users will be able to long press the power button to bring up Google Assistant, while the capacitive key up front will function as the navigational button for the Android UI. A tap on the capacitive key will take users back, a double tap will bring users home and a long press will open the multitasking screen.
The new Palm phone is running a custom version of Android 8.1 Oreo that's designed to have a UI that works smoothly on a tiny screen. The home screen and the app list comes with a vertical scrolling user interface that's more akin to a smartwatch, like the Apple Watch, rather than a traditional Android smartphone.
The software customization may have been necessary not only because of the screen's size, but also because of the device's low-end internal specs. The Palm phone is powered by the Qualcomm Snapdragon 435 with 3GB of RAM and 32GB of storage. It also has a tiny 800mAh battery that charges through the USB Type-C port.
The Palm phone also has a single 12-megapixel rear-facing camera and an 8-megapixel front-facing shooter. The front camera supports face unlock, but users shouldn't expect it to be as secure as Apple's Face ID. The device doesn't have a headphone jack, nor does it have support for wireless charging.
The headline feature of the Palm phone is what TCL calls Life Mode. When this is activated, the device will shut everything down and turn on battery saving mode. When Life Mode is enabled, notifications are turned off along with the Wi-Fi and cellular radios of the device, according to 9To5Google. Life Mode will extend the device's battery life and the feature is designed for users who want to spend less time looking at their smartphones.
The Palm phone may be able to run any Android app, but it isn't really designed to be used on its own. It's more of a companion for standard smartphones. This is also why the device is tethered exclusively to Verizon and the carrier's Connected Device plan, a $10 per month plan that's also being used for the Apple Watch. The Palm phone will use Verizon's NumberShare program that mirrors the number of the user's standard smartphone. This will allow users to leave their full-fledged smartphones at home and bring the smaller Palm device instead.
The new Palm device will be available sometime next month. Customers will be able to purchase the device unlocked for $349.99, or for $299 with a two-year contract, according to Android Central. Customers can also pick up the device for $14.58 a month for 24 months.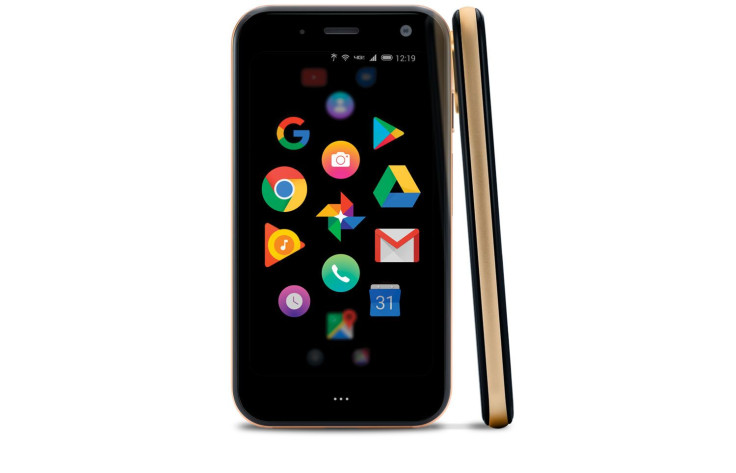 © Copyright IBTimes 2023. All rights reserved.