Paloma Ford Gushes Over Nick Young With Instagram Photo, Receives Flowers From Lakers' Star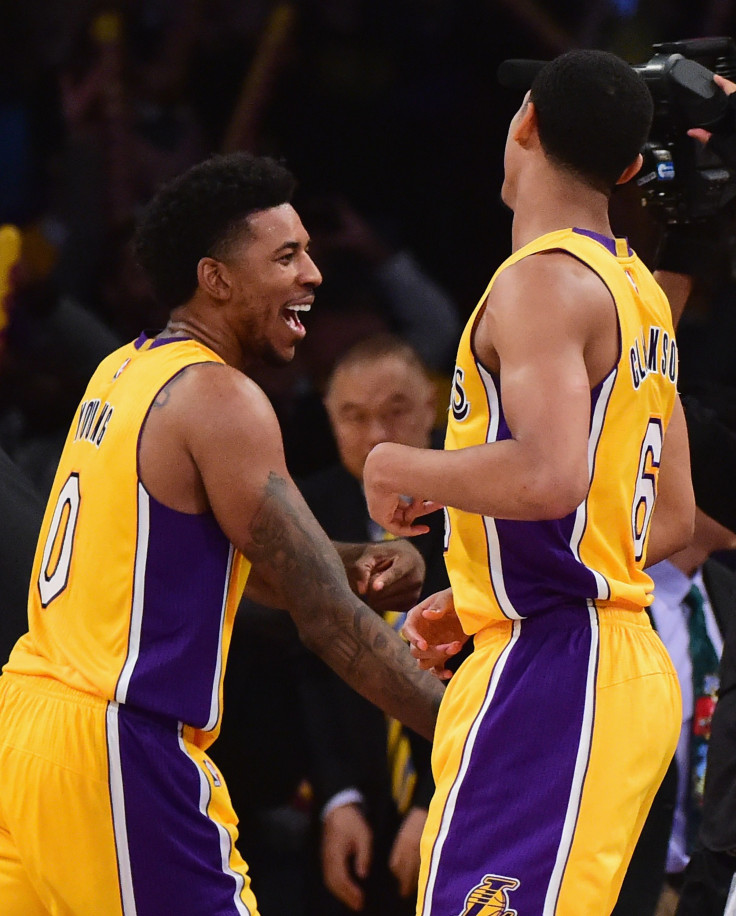 It's been just a few months since Nick Young had a highly publicized breakup with rapper Iggy Azalea, but it appears that the Los Angeles Lakers' guard's new relationship is going strong. Singer Paloma Ford continues to gush about her boyfriend on social media.
Ford's latest post included a picture on Instagram of Young holding a bouquet of flowers. It was a photo taken on Friday as the couple spent a night out in West Hollywood.
Young was spotted giving flowers to his girlfriend as the couple headed to dinner, doing little to hide their public displays of affection. The two were first seen kissing in September, less than three months after Azalea confirmed that she and Young were no longer an item.
Ford often posts pictures of Young, sometimes even posting videos of him playing in a game with the Lakers. After weeks of rumors, Ford confirmed their relationship in October with a picture of her kissing Young on her Instagram page. On Oct. 7, she also released the video for her song "W.E.T.," which was reportedly shot at Young's house.
The NBA star had a difficult first half of 2016. His teammate, D'Angelo Russell, accidentally broadcasted Young's admission that he cheated on then-fiancée Azalea, and he was part of the Lakers' worst season in franchise history.
The new season, however, has been without any off-court controversy for Young, and Los Angeles is one of the league's most surprising basketball teams.
© Copyright IBTimes 2023. All rights reserved.