'Pam & Tommy': Lily James Was A 'Real Wreck' After Portraying Pamela Anderson
Lily James is still reeling from the effects of her dramatic physical transformation in the Hulu/Disney+ series "Pam & Tommy."
James portrayed "Baywatch" star Pamela Anderson in the series.
"It was such a screwed-up process. You just have to be patient with yourself. The hours are so long and you feel really burnt out," James said in a new interview.
The 33-year-old actress, who used method acting to effectively portray the blonde actress, said she wore a blonde wig even in front of her own mother. She said the filming process was so intense that she felt like a "real wreck" when it wrapped up.
"Your nervous system is just like, shot to sh**. I felt like a real wreck at the end of it," the former "Downton Abbey" star said. "The difference from me to her was too extreme to go back and forth. So, I had to stay in this middle no man's land of like Lily/Pamela most of the time. I would totally slip into her voice."
"Pam & Tommy" is based on a 2014 article by Rolling Stone, titled "Pam and Tommy: The Untold Story of the World's Most Infamous Sex Tape."
It reveals how a homemade sex tape got into the hands of disgruntled electrician Rand Gauthier whose ego was bruised when Anderson's then-husband, Motley Crue drummer Tommy Lee, insulted him. Anderson and Lee had refused to pay the team that was renovating their home in 1995 because they were dissatisfied with their work. When Gauthier and a general contractor went back to the couple's mansion to get back the tools they left behind, Lee pointed a shotgun at them and scolded them. To get back at the pair, Gauthier stole a safe from the couple's garage, which contained guns, Anderson's jewelry and the sex tape.
James added that she almost lost some opportunities because she sounded like Anderson during some auditions.
"Even when I went out for dinner and was ordering with the waitress or talking to my mom on the phone, I would be American. I think I've lost lots of jobs ­because I keep speaking like Pamela in any audition," she said.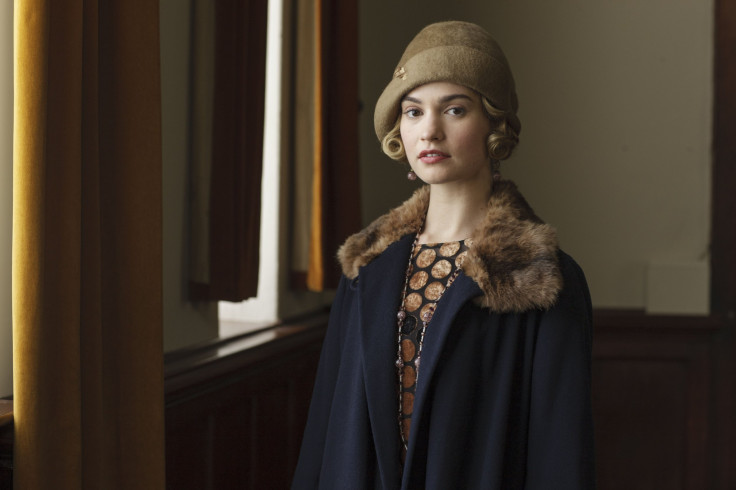 © Copyright IBTimes 2023. All rights reserved.