Pamela Anderson Will Never Watch Hulu's 'Pam & Tommy,' Not Even The Trailer: Report
KEY POINTS
Pamela Anderson was never involved in Hulu's "Pam & Tommy" series and never watched its trailer
A source close to Anderson said she was contacted multiple times, but she remained uninterested in being a part of it
The insider said, unlike Anderson, her ex-husband Tommy Lee believed that "any publicity is good publicity"
Pamela Anderson will never support Hulu's limited series about her life and marriage with her ex-husband Tommy Lee.
Hulu dropped "Pam & Tommy" earlier this month, starring Lily James as the former Playboy model and Sebastian Stan as the musician. However, Anderson was so unimpressed by the show that she didn't watch its trailer.
"I do know she'll never, never watch this," an unnamed source told Entertainment Weekly. "Not even years from now. Not even the trailer."
The showrunners and James admitted that they reached out to Anderson about the series when it was still in development, but they never received any feedback. The tipster confirmed that the "Baywatch" star was contacted several times "years ago" long before the production started and again "while they were in post-production."
Anderson has remained uninterested in the project. Meanwhile, Lee spoke to Stan about the series and didn't voice any concern.
"Tommy doesn't get it," the source added. "He's in the same mindset he was at the time: that any publicity is good publicity."
The "Pam & Tommy" producers were able to develop the project by optioning the rights to an article published by Rolling Stone in 2014 about the disgruntled contractor who stole Lee and Anderson's sex tape and released it on the internet without their consent. Anderson didn't have any participation in the project.
"As a friend of Pamela, at least no one will ever ask me again if the tape was really stolen," the insider continued. "But imagine if a celebrity today had their nudes leaked and then Hollywood recreated not just the crime but the actual nudes — that would never happen."
The tipster continued, "In the '90s, Pamela's body was deemed by a judge to be public property. There was no question the tape was stolen property, but the court decided it wasn't private property because her body belonged to the world."
Another source close to Anderson spoke to People earlier and said the eight-episode series was "re-exploiting Pamela." The insider said that she went through a "traumatizing situation," and the series "re-subjected [her] to this trauma, like re-opening a wound."
Anderson's pal said her appearance on the Playboy cover was her "conscious choice," but the stolen sex video was a violation of her privacy.
"She's a really good person and I think all she's really ever wanted was to be married and have a partner and have a nice life," the source said.
Anderson was previously married to Lee in 1995, but the two divorced in 1998. She married and divorced Kid Rock in 2006. The "Barb Wire" star also married and divorced producer Rick Salomon twice — in 2007 and 2013.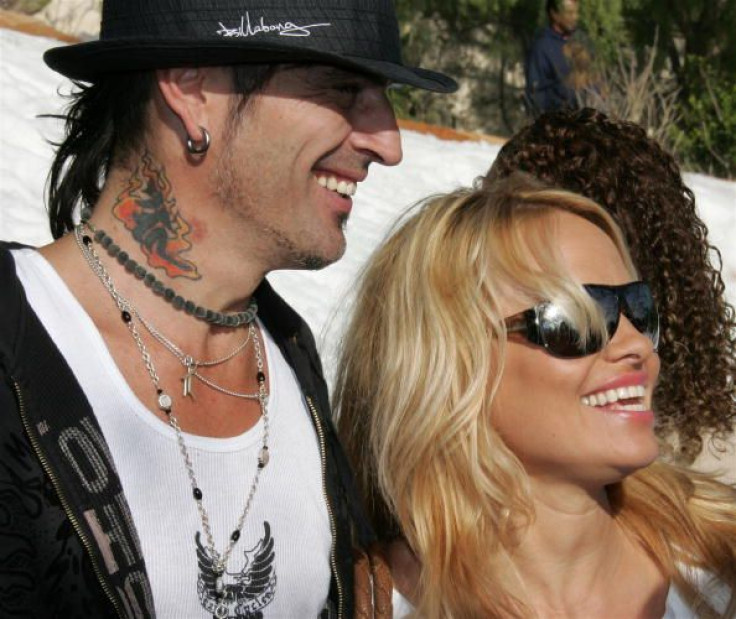 © Copyright IBTimes 2023. All rights reserved.