'Pan' Movie Cast Member Rooney Mara Addresses Controversy About Her Playing A Native American Character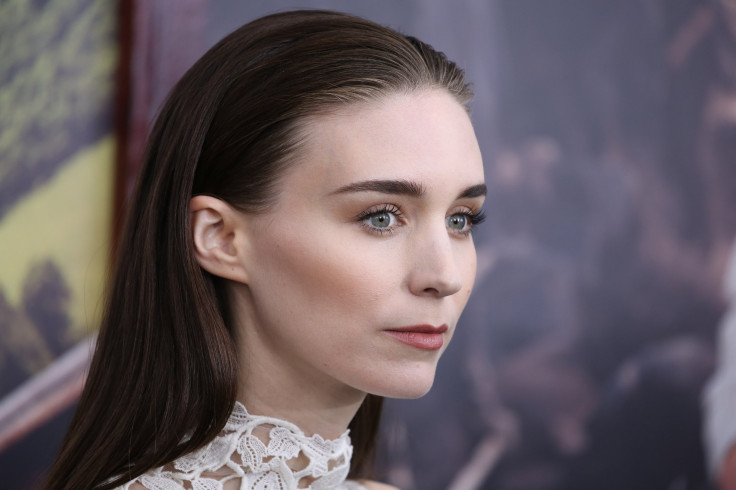 Hollywood's portrayal of Native Americans in film is both something that needs work and modern audiences are quite conscious of. That's why the casting of caucasian actress Rooney Mara as a formerly Native American character in "Pan" was met with such backlash, which the actress now says she completely sympathizes with.
For those unfamiliar with the controversy surrounding the upcoming Joe Wright movie, fans of the original story of "Peter Pan" were upset to learn that the character of Tiger Lily would be played by the 30-year-old actress instead of a person of Native American descent. Entertainment Weekly was among the first to report on the public outcry citing those who thought that the story of "Pan" was whitewashing its cast.
Mara opened up about the controversy while attending Sunday's red carpet premiere of the film in New York City. The actress told People that, while she was still thrilled to be playing the part, she "felt really bad about [the public reaction]." Still, despite her reservations about the role, the "Girl With The Dragon Tattoo" actress told reporters that she was too enamored with Wright's plans for the film to pass on it.
"It was something that I thought about before I met with Joe," Rooney told the outlet. "When I met with Joe and heard what his plans for it were, it was something I really wanted to be a part of."
The actress went on to express that she can "totally sympathize" with people that are upset.
"Pan," which hits theaters Oct. 9, tells the never-before-seen origin story of the iconic Peter Pan character. Played by actor Levi Miller, Pan will escape the war-torn city of London into the magical world of Neverland. While there, he meets both Tiger Lily and a young Hook (Garrett Hedlund). Together, they must join forces to defeat the evil Blackbeard the Pirate (Hugh Jackman) and solidify Pan's place as the savior of Neverland. Unfortunately, IGN notes in its review that the film doesn't always act in service of its origin story goal.
What are your thoughts on Rooney Mara's casting as Tiger Lily? Comment below or tweet your thoughts to @TylerMcCarthy.
© Copyright IBTimes 2023. All rights reserved.