Video Shows Adam Sandler's 'The Ridiculous Six' Crew Arguing With Native American Actors Just Before They Walked Off Set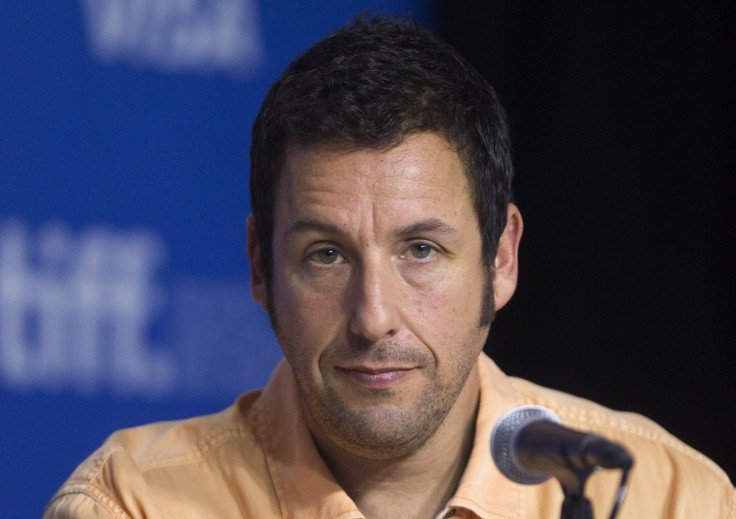 A group of Native American actors and a cultural advisor walked off the set of Adam Sandler's Netflix original film "The Ridiculous 6" last week after trying to discuss its offensive content with the producers. Now, a video showing this confrontation between the Native American actors and the crew has surfaced.
The video comes courtesy of Indian Country Today (via TMZ) which posted the footage that one of the actors took on his cell phone during the confrontation between the Native American cast and producers. It captures the moment in which one producer told the group that if they were "overly sensitive" they should all "probably leave."
The video below, which is a little hard to hear at times, shows roughly a dozen people sharing their concerns to three of the film's representatives. Unfortunately, the producers seem unable or unwilling to properly convince the group of angry actors that the film is a comedy and not meant to be disrespectful to anyone, especially Native Americans.
"We understand this is a comedy, we understand this is humor, but we won't tolerate disrespect," Choctaw actor David Hill told Indian Country.
As previously reported, the actor's main point of contention stemmed from the inappropriate character names of some of the women in the film, who were mostly Navajo but playing Apache for the sake of the movie. In the video, they discuss a character named Beaver's Breath and demand the name be changed to something less offensive.
The video takes place just before the massive walk out that was reported earlier this week, but just after the film's cultural advisor had already left the set when no one would listen to him about the inappropriate set dressing of a teepee. As it becomes clear that neither side is willing to compromise on the issue, things get heated as one young actor raises his voice saying: "You're trying to tell us what's disrespectful to us? You're trying to tell a Native what's disrespectful to them?"
"The Ridiculous Six" is billed by CinemaBlend as an oddball comedy about a group of people raised by a Native tribe. It's an old West spoof that loosely parodies "The Magnificent Seven." The film comes complete with cowboys, gunslingers and other stereotypical tropes from that era.
© Copyright IBTimes 2023. All rights reserved.