Pandora To Compete With Spotify? Digital Radio Service To Soon Offer On-Demand Music Streaming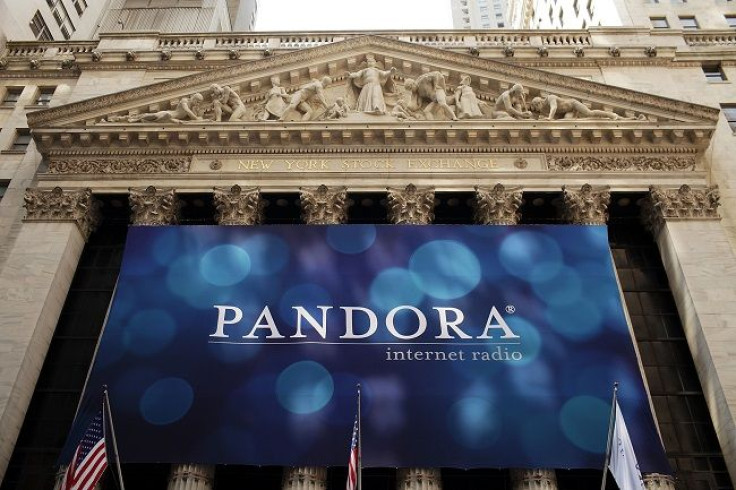 Pandora will soon be joining the ranks of other on-demand, music-streaming service titans — like Spotify and Tidal — and begin expanding upon its internet radio service. As early as next month, Pandora will be offering its existing free tier as well as two new monthly subscription options, the Wall Street Journal reported.
It was announced Friday that Pandora was in the process of inking deals with major record companies that would allow the company to offer its new monthly subscription options in the U.S. and abroad. The agreements are currently being finalized, WSJ reported.
Pandora currently plans on rolling out its subscription tiers in English-speaking countries before launching in other countries.
Historically, the digital radio service only operated in regions where it would receive automatic licensing (for being an internet –radio service), which was in the U.S., New Zealand and Australia.
Pandora Media Inc. is looking to launch a $10-per-month tier for its on-demand streaming service, while the company will also tweak its current $5 a month tier, Pandora One, which will allow users to listen offline and skip more songs.
Although Pandora was one of the first music radio sites, launching in 2000, its user base has stuck to around 80 million free users and 4 million paid users as the company has struggled to grow its user base and keep up with other streaming services like Spotify (which came on the scene in 2008 and offered a paid tier for its on-demand streaming).
Pandora reported poor earnings last quarter and its shares had dropped, according to TechCrunch, following the company's rejection of a $3.4 billion acquisition offer, at around $15-per-share, from broadcasting company and satellite radio service SiriusXM.
It seems as if it was only a matter of time before the company began to offer on-demand steaming services.
This past June, the digital radio giant announced that it had partnered with copyright administration company Music Reports to handle royalty payments for music publishers and songwriters to secure them on-demand streaming.
"This is another huge step forward for music licensing in the United States," Music Reports Vice President and General Counsel Bill Colitre said in a statement Monday. "Music Reports is in a unique position to reach every active publisher in the market, ensuring Pandora can offer them all the opportunity to participate in these new services, on the same terms."
Previous CEO Brian McAndrews had told analysts in Nov. 2015 that the company would be launching an on-demand service by the end of 2016.
"We're unifying the listening experience under a single roof," McAndrews had said during a conference call last November.
© Copyright IBTimes 2023. All rights reserved.