'Paper Towns' Movie Trailer Premiere Date Announced; John Green Releases Poster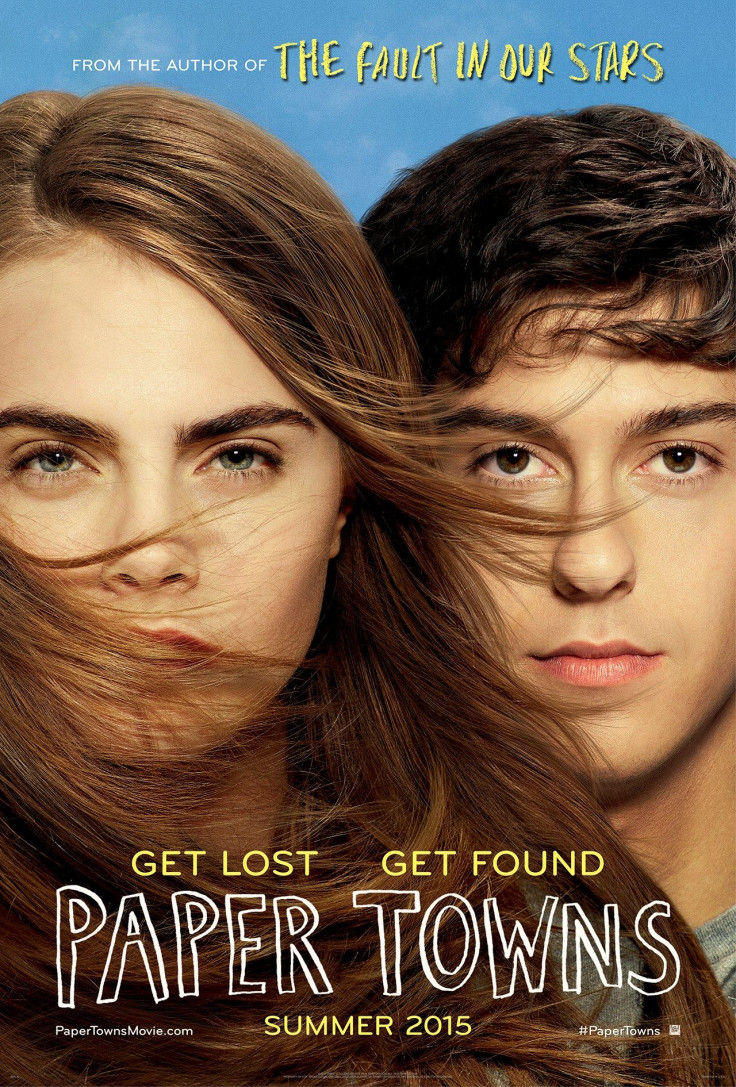 The first poster for Cara Delevingne's next film, "Paper Towns," was released Thursday. The movie, based on the best-selling novel by John Green, will star Delevingne as Margo Roth Spiegelman, the mysterious girl of Quentin Jacobsen's (Nat Wolff) dreams. While Delevingne's face is partially covered by her hair, her trademark eyebrows are very visible on the poster.
"Paper Towns" chronicles Quentin's adventures while attempting to understand Margo, his longtime crush. The initial trailer for "Paper Towns" will be released March 17, according to Green, who executive-produced the film. He revealed via Twitter he would visit NBC's "Today" show to give the video its premiere:
Green, who also penned "The Fault in Our Stars," announced Tuesday that the movie's release date has been changed. In a video on his YouTube channel Vlogbrothers, Green said it would hit theaters July 24. It was previously set to be released June 5.
"It is now coming out on July 24," Green said. "That is the real date. It will really come out on that day -- I think. That's very good news because it means that Jake [Schreier, the director] will actually finish the movie."
While audiences will have to wait until summer to see the adaptation of the novel in theaters, Green has already viewed a rough cut and given his stamp of approval. "I have seen the 'Paper Towns' movie, and it is great," the Indiana-based writer said. "I'm just so psyched about it and so grateful to everyone who's working on it."
The "Paper Towns" team will continue to be busy with filmmaking, even after the release of the movie. Screenwriters Scott Neustadter and Michael H. Weber, as well as producers Wyck Godfrey and Marty Bowen, are set to begin work on an adaptation of Green's first novel, "Looking for Alaska."
"Paper Towns" hits theaters July 24.
© Copyright IBTimes 2023. All rights reserved.