Books Being Made Into Movies In 2015; 8 Titles You Have To Read Before They Hit Theaters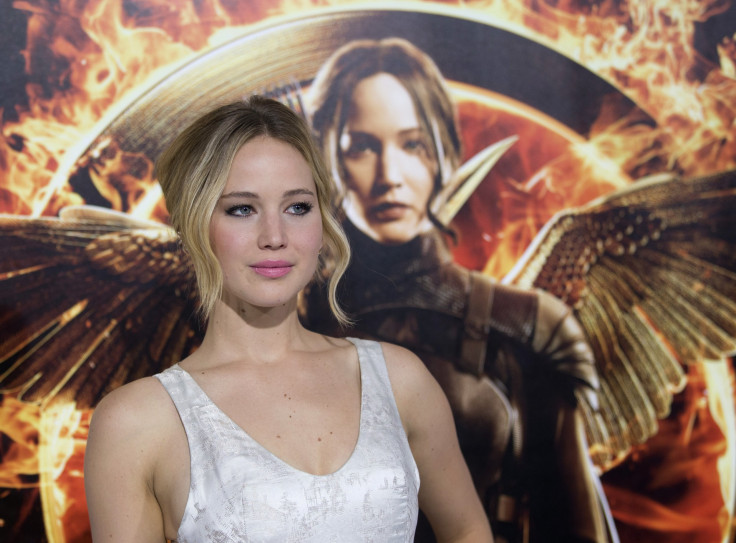 You've heard it from every "Game of Thrones," "Harry Potter" and Nicholas Sparks fan: "The book was better." Screen adaptations are awesome, but reading the book first puts you a step ahead. Not only do you know what will happen, you'll also see what the screenwriters cut from the original story. If you always want to read the books before they hit the big screen, you have to know which ones are being adapted. As you make your holiday wish list, don't forget to add these books:
"The Mortdecai Trilogy" by Kyril Bonfiglioli -- The comedic crime novels have been turned into a film, "Mortdecai," set for release Jan. 23. Johnny Depp stars as Charlie Mortdecai, an art dealer searching for a stolen painting. The quirky story also stars Gwyneth Paltrow, Ewan McGregor, Aubrey Plaza, Olivia Munn and Paul Bettany. Watch the "Mortdecai" trailer below:
"Pride and Prejudice and Zombies" by Seth Grahame-Smith -- The zombie parody of the Jane Austen classic is set to hit the big screen in 2015, with "Downton Abbey" actress Lily James as Elizabeth Bennet.
The "Last Apprentice" series by Joseph Delaney -- The fantasy series follows Thomas Ward, a farmhand who discovers he has the power to protect his county from a witch. The film, called "Seventh Son," stars Ben Barnes, Jeff Bridges and Julianne Moore, and will be released Feb. 6.
"Fifty Shades of Grey" by E.L. James -- The blockbuster erotic romance novel will hit theaters on Valentine's Day, but don't expect the movie to be as explicit as the book. Some things had to be toned down to assure an R rating. Dakota Johnson and Jamie Dornan star as Anastasia and Christian. Watch the "Fifty Shades of Grey" trailer below:
"Paper Towns" by John Green -- This young adult novel got the green light to be filmed almost immediately after the success of "The Fault in Our Stars." Nat Wolff, one of that 2014 film's young stars, here has the lead role of Quentin, a teenager trying to decipher the mystery behind the girl he is in love with, Margo (Cara Delevingne). The movie will be released June 19.
"Mockingjay" by Suzanne Collins -- "The Hunger Games: Mockingjay Part 1" already hit theaters, but fans will have to wait until Nov. 20 to see what happens in the second half. Katniss (Jennifer Lawrence) has to deal with a brainwashed Peeta (Josh Hutcherson) and realizes her business in the Capitol isn't over yet.
"Brooklyn" by Colm Toibin -- The film of Toibin's novel follows a young woman (Saoirse Ronan) who emigrates from Ireland to Brooklyn in the 1950s. She falls in love there, but a tragedy forces her to return home. "Brooklyn" has finished filming, but no release date has been announced yet.
"Insurgent" by Veronica Roth -- This sequel to "Divergent" follows Tris (Shailene Woodley) and Four (Theo James) as they try to discover the history of Tris' family. If they want answers, they'll have to fight the Erudites. The film will be released Marco 20. Watch the "Insurgent" trailer below:
What do you plan to read before watching? Sound off in the comments section below!
© Copyright IBTimes 2023. All rights reserved.
FOLLOW MORE IBT NEWS ON THE BELOW CHANNELS