'Paper Towns' Trailer Released On 'Today'; Fans React On Twitter To New John Green Movie [VIDEO]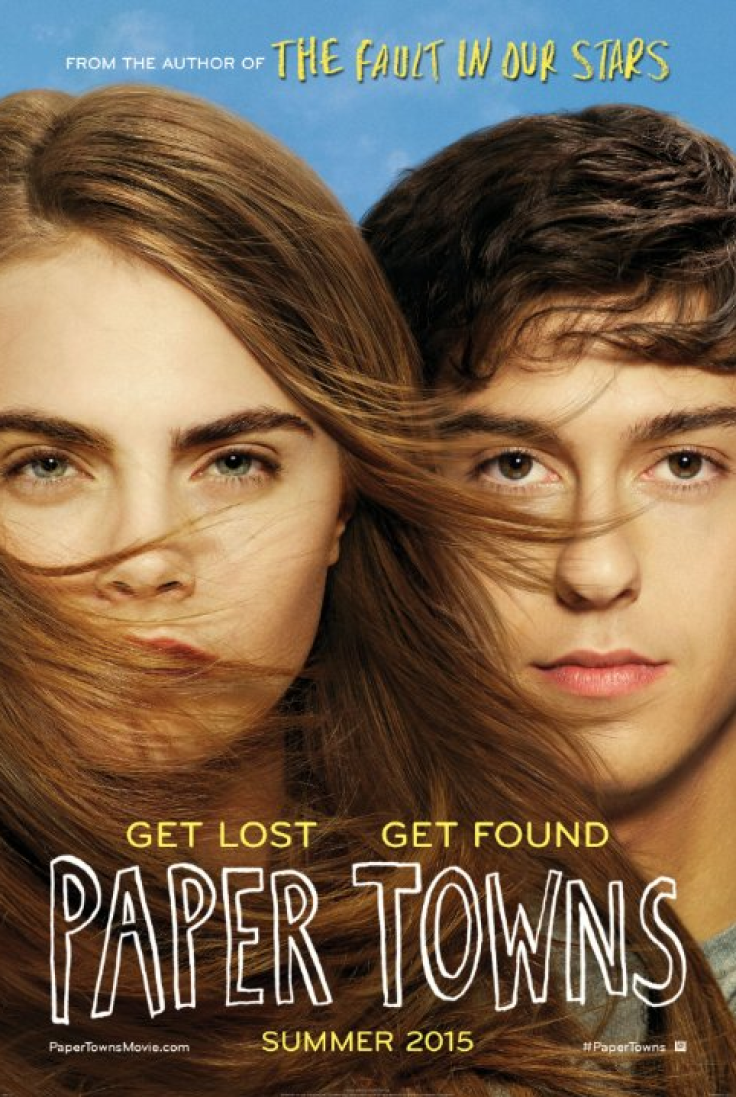 The trailer for "Paper Towns," the highly anticipated adaptation of the popular young adult novel by "The Fault in Our Stars" author John Green was released Thursday. 20th Century Fox dropped the trailer online after it first debuted on NBC's "Today." The teaser gives eager fans their first sneak peek at the exciting romantic mystery.
"Paper Towns" tells the story of Quentin "Q" Jacobsen's (Nat Wolff's) search for his missing childhood friend and crush – Margo Roth Spiegelman (Cara Delevingne). Margo mysteriously disappears after recruiting Quentin for an all-night parade of revenge on her ex-boyfriend. However, after Margo vanishes the next day, Quentin starts to find clues that seem to indicate that she wants him to find her.
The movie was directed by Jake Schreier ("Robot & Frank") and written by Scott Neustadter and Michael H. Weber – the duo behind "500 Days of Summer." The trailer features the song "Smile" by Micky Ekko and also reveals, among other things, the origin of the movie's title – Margo describes Orlando as a "paper town" with "paper people" while hanging out with Quentin.
Watch the trailer below:
"Paper Towns" author John Green appeared on "Today for the trailer's release, and praised the movie. "It's a story about all different kinds of love, not just romantic love, but also friendship and how special friendships can be when you're in high school," Green explained. "It's much funnier than 'The Fault in Our Stars,' which had some sad parts."
On Thursday fans reacted to the trailer's release on Twitter, mostly responding positively. Check out some of the tweets below:
People are excited about the new movie, but they still have a wait in front of them. "Paper Towns" is scheduled to premiere on July 24.
What did you think of the "Paper Towns" trailer? Tweet your thoughts to @Ja9GarofaloTV.
© Copyright IBTimes 2023. All rights reserved.