Paper Wars: Argentina Vs. Uruguay Fight Over A Paper Mill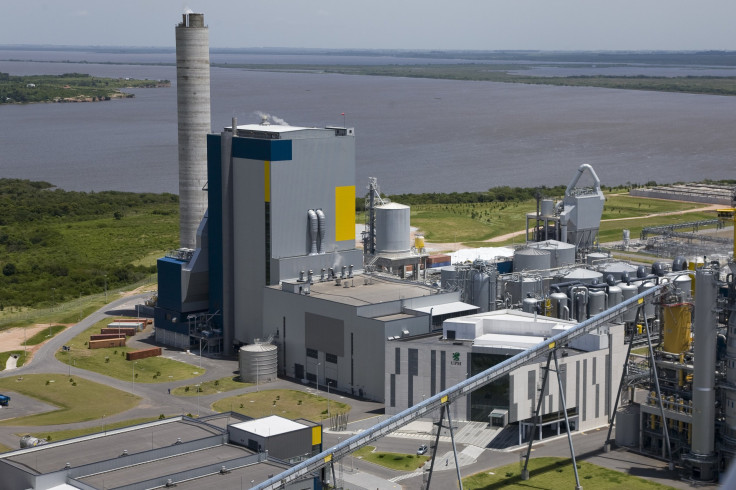 Like two siblings who can't live together but can't stand to be apart, Argentina and Uruguay are at it again. An old wound from a dispute over a cellulose plant in 2006 has reopened, with Uruguay allowing an increase of production at a paper mill in the town of Fray Bentos, separated from the Argentinean city of Gualeguaychú by the Uruguay river, two kilometers (1.2 miles) wide. Argentina says the mill is polluting its shores and has sued Uruguay at the International Criminal Court in The Hague.
As Uruguayan President José Mujica announced on Wednesday the agreement with Finnish paper manufacturer UPM-Kymmene (HEL:UPM1V), Argentina claimed it should have been informed, in accordance with a bilateral agreement between the countries. Buenos Aires says the factory will affect Argentinean water, and the agreement establishes that as such, Argentina should have a say in the decision.
Mujica did not agree. "I should care for Uruguayans. From a judicial point of view, Uruguay is proceeding the right way and what we are doing should not be met with objections," he said.
Héctor Timerman, Argentina's foreign minister, said that Mujica's decision "attacks Argentina's national sovereignty and violates treaties between both nations." Timerman announced on Wednesday that he was planning to go to The Hague, as Argentina had done in 2006 when UPM-Kymmene (then called Botnia) installed the paper mill in Fray Bentos without approval from Argentina.
Back then, the bridge between Gualeguaychú and Fray Bentos was closed by the Argentineans, and it stayed closed for three years. It is unclear if that situation will be repeated this time.
Gualeguaychú is a tourist attraction where Argentineans from all over the country flock for the beaches and thermal waters. The existence of a polluting factory could potentially harm the appeal of the town and its main source of income.
The bridge between Fray Bentos and Gualeguaychú is the shortest land route between Montevideo and Buenos Aires; when it was shut down in 2006, the most convenient option was boat or plane, both more expensive than land. Then-Uruguayan President Tabaré Vázquez denounced that his country was being blockaded by Buenos Aires, affecting trade and export to Chile and the Asia-Pacific. Vázquez presented the issue in The Hague, but it was rejected by the International Criminal Court.
Three years later, the ICC sided with Argentina in the claim that Uruguay had violated the bilateral agreement, but the court said that the paper mill did not pollute and there was no reason to take it down.
Argentinean environmentalist groups began protests again on Thursday, but have not gone so far as to block the bridge just yet. "They are really putting up a fight, they are pushing us to block the roads again," said Martín Alazard, leader of one of the groups.
The factory is expected to increase its production 10 percent, from the current 1 million tons of paper per year to 1.1 million tons.
© Copyright IBTimes 2022. All rights reserved.
FOLLOW MORE IBT NEWS ON THE BELOW CHANNELS