Papua New Guinea To Close Refugee Detention Center In Manus Island, Australia Declines To Resettle Them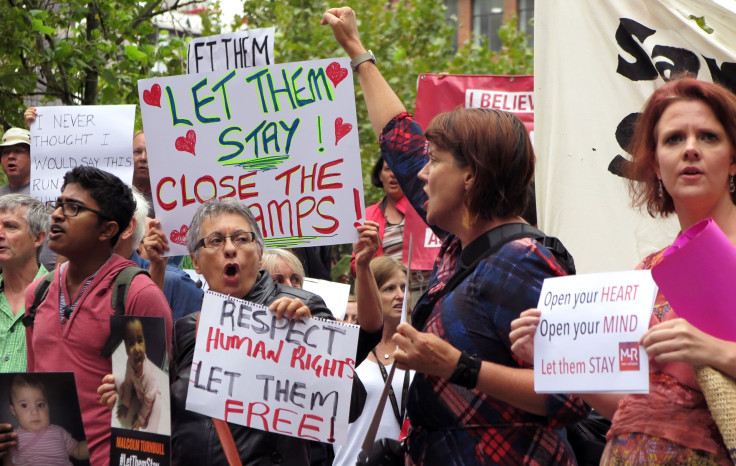 Papua New Guinea said Wednesday an Australian immigration detention center in the northern Manus Island will be shut after its Supreme Court ruled that detaining asylum seekers and refugees was illegal and unconstitutional. Following the announcement, Australia was asked to make alternative arrangements for the detainees, but Canberra has so far declined to accept more than 800 asylum seekers at the facility.
Papua New Guinea's Prime Minister Peter O'Neill said, according to ABC News, that his government will "immediately ask the Australian Government to make alternative arrangements for the asylum seekers," adding: "For those that have been deemed to be legitimate refugees, we invite them to live in Papua New Guinea only if they want to be a part of our society and make a contribution to our community."
O'Neill also reportedly said: "It is clear that several of these refugees do not want to settle in Papua New Guinea and that is their decision."
The announcement by the Papua New Guinea leaves the decision up to Australia, after the latter's immigration minister Peter Dutton said that the Supreme Court's ruling was binding only for Papua New Guinea.
"The government's position is very clear, and that is we are not going to accept people who have sought to come to our country illegally by boat, they will not settle permanently in our country," Dutton said, according to the Guardian, soon after O'Neill's announcement.
Dutton added: "The court decision is binding on the PNG government, but not on the Australian government, so we will work with the PNG government to look at the situation, to provide what assistance we can, but we are not going to allow people smugglers to get back into business."
Analyzing the effect of the closure of the detention center, O'Neill said there would be job losses due to the closure of the facility. He also said that many local businesses had made investments to expand their operations to support the detention center, and that such businesses may face a setback as well.
© Copyright IBTimes 2023. All rights reserved.