Parasitic Fetus Attached To Newborn Baby's Stomach Removed In Extremely Rare Surgery
KEY POINTS
Doctors had to perform an emergency surgery to separate the twins
The fully developed baby had all organs except the intestines
The baby's intestine was in a sac protruding into the parasitic twin's neck
A parasitic fetus, which was attached to its newborn twin's stomach, was removed in an extremely rare surgery in India.
A 25-year-old woman had recently given birth to twins at the All India Institute of Medical Sciences (AIIMS) in the capital city of New Delhi. The fetus, which was attached to the fully developed twin's stomach, only had the neck and head and no limbs, The Times of India reported.
After the twins were born, the doctors at the hospital carried out an emergency surgery to separate them. The parasitic twin did not survive, but doctors were able to save the other baby, Live Hindustan reported. [Google Translate showed]
"He is recovering well and we are planning to discharge him soon," a doctor said.
This is a rare congenital anomaly called fetus in fetu, or parasitic fetus, in which one of the fetuses does not develop completely in the mother's womb. The fetus then either moves into the body of the other fetus or gets attached to the twin.
In this case, the doctors faced a big challenge as the fully developed baby had all organs except the intestines. The baby's intestine was in a sac that was protruding into the parasitic twin's neck.
Dr. Shilpa Sharma, pediatric surgeon at the AIIMS, said the first thing they had to do was to put the intestines of the fully developed baby back into his stomach.
"This was possible because a newborn has a very small intestine which isn't yet inflated with air. It was, thus, possible to squeeze all the intestinal loops into the underdeveloped stomach of the normal baby," she told The Times of India.
Doctors said the mother of the twins came to the hospital in the seventh month of pregnancy, and, during imaging tests, the doctors had discovered the possibility of parasitic twins.
However, the medical team had to wait for two months so that the fully developed baby attained maturity before attempting delivery.
In a similar case, doctors in India successfully removed an undeveloped embryo weighing around 400 grams from the body of an 18-month-old baby girl in July. The rare surgery was performed in the state of Gujarat. According to the doctors, the child's parents brought the girl for checkup after she began experiencing pain around her abdominal area. "The couple got worried due to the swelling of her stomach. The CT scan revealed the presence of the fetus," a senior doctor of the medical team said at the time.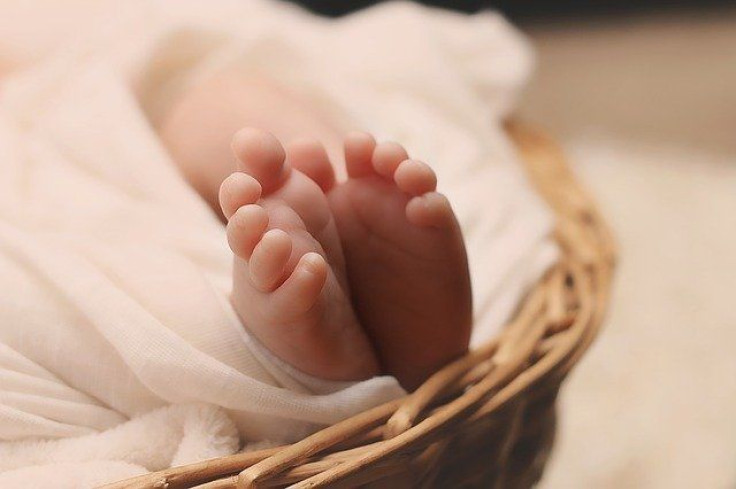 FOLLOW MORE IBT NEWS ON THE BELOW CHANNELS