Parents Arrested In Starvation Death Of 15-Year-Old Adopted Son Who Had Autism
KEY POINTS
The adoptive parents of a 15-year-old Washington boy were arrested Friday in connection with the teen's death
The teen, who had autism, was legally blind and was unable to speak, died of starvation in November last year
The couple allegedly neglected the teen and his two younger brothers, who were also adopted, for years
A couple was arrested Friday in Stockton, California, in connection with the starvation death of a 15-year-old Vancouver, Washington boy under their care last year.
The teen's adoptive parents Jesse Costillo Franks, 56, and Felicia Adams-Franks, 52, are facing second-degree murder and homicide by abuse charges. They will be extradited to Clark County, Washington, The Columbian reported.
The Vancouver Police Department issued warrants for their arrests on May 28. The warrants stated that they allegedly abused and caused the death of Karreon Franks, who was 70 pounds when he died from starvation and neglect in November 2020, KPTV reported.
According to court records, Adams-Franks was the 15-year-old's aunt, and she had legally adopted him as well as his two brothers in 2012 in California. Karreon reportedly had a rare genetic disorder that affected his development, had severe autism, was legally blind and was unable to speak, court records stated.
Authorities found that the 15-year-old and his two younger brothers were allegedly severely neglected and malnourished by Franks and Adams-Franks, The Oregonian reported.
On Nov. 27, 2020, Adams-Franks brought Karreon to a hospital in Washington where he died 14 minutes after he was admitted. Initially, the cause of death was said to be pneumonia. However, when the body of the teen was brought to a funeral home, staff raised "concerns with his appearance," according to the report. This led to police launching an investigation.
In April, a medical examiner ruled that Karreon died of starvation.
According to court records, Franks and Adams-Franks allegedly neglected all of their children for years and denied them food as punishment. Karreon reportedly looked like a "walking skeleton," according to a social worker, when a review was conducted on the family home a week before he died.
The teen's aunt, who was the kids' biological mother, allegedly tipped Washington state child welfare agencies about the state of the children while they were living with the couple. She claimed that her sister purposely starved Karreon and the two other boys, The Oregonian reported.
Neighbors also shared their recollections of Karreon. One person, who refused to be named, told KOIN 6 that the 15-year-old appeared to be just "begging for water" when he first met the teen.
"Give him some water, that's what I said, and the kids were like, 'No we can't give him water he'll pee his pants and then we'll get in trouble,'" the neighbor said. "And I said f--k that and I came in the house, got a bottle of water and gave him a bottle of water."
Adams-Franks and Franks allegedly hit a casino just hours after Karreon passed away, The Oregonian reported. A look at police records showed that the couple has lost about $280,000 so far due to gambling.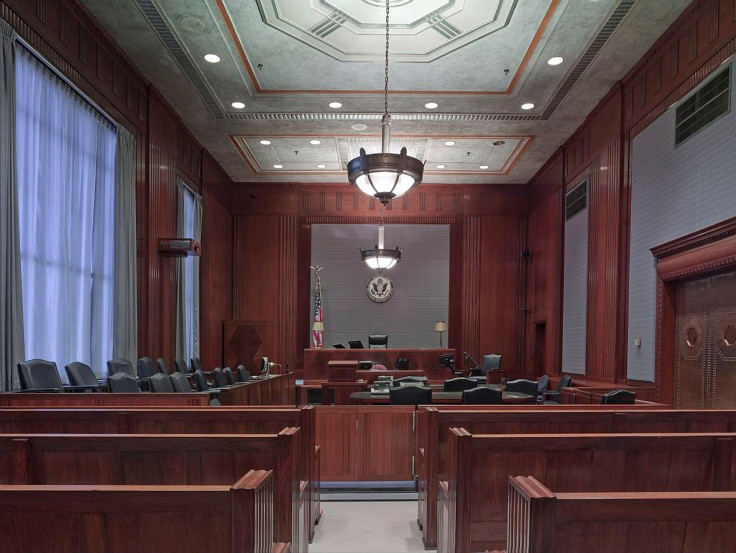 © Copyright IBTimes 2023. All rights reserved.