Paris Hilton Net Worth: Heiress Engaged To Actor Chris Zylka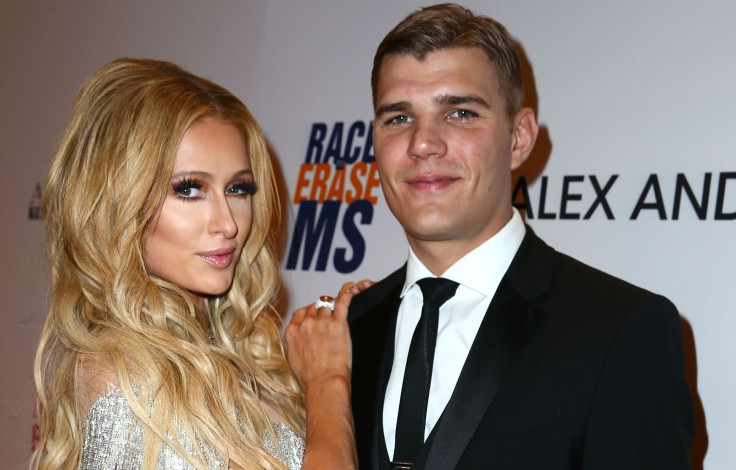 Wedding bells are in Paris Hilton's future, as the socialite got engaged to her boyfriend, actor Chris Zylka, over the weekend. While the two were in Aspen, Colorado, on a romantic ski trip, they were posing for photos together on the slopes when he dropped down on one knee and pulled out a 20-carat diamond ring.
The hotel heiress is now sporting the giant ring thanks to Zylka, but with her net worth, it's something she could've afforded herself quite a few times over. She's reportedly worth $300 million, according to Celebrity Net Worth, thanks to her great-grandfather founding the Hilton Hotel chain, as well as her career as a model, actress, author, entrepreneur and socialite. Yes, she gets paid for that last one. Hilton receives anywhere from $25,000 and $100,000 just to show up to clubs and parties.
High net worth or not, Hilton was "so excited" by the proposal, she told People, and said yes immediately. As for the ring?
"[It] was so gorgeous and sparkling," she said. "I was shaking as I put it on. It is the most beautiful ring that I have ever seen!"
She went on to tell the outlet how happy she was "to be engaged to the love of my life and my best friend" and how perfect Zylka is for her in "every way," which is good because he clearly feels the same way, as evidenced by the proposal and the sweet words he told the magazine.
"Paris is the most beautiful and incredible woman both inside and out," Zylka said. "I feel like the luckiest man in the world to be marrying my dream girl. I can't wait to spend the rest of our lives together."
After the outlet revealed the news, Hilton took to Instagram, where she's been detailing the couple's relationship since it began, to share the photos of the proposal and a few more sweet words about the engagement.
"I said Yas," she wrote with her Instagram gallery. "So happy & excited to be engaged to the love of my life. My best friend & soulmate… So dedicated, loyal, loving & kindhearted. I feel like the luckiest girl in the world! You are my dream come true! Thank you for showing me that fairytales do exist."
© Copyright IBTimes 2023. All rights reserved.