Paris Hilton Receives Death Threats, Anti-Semitic Man Says Will Kill Her In A Month: Report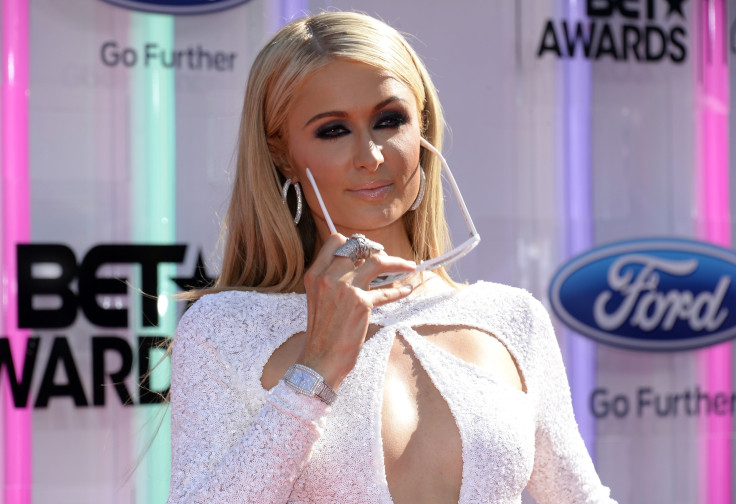 Paris Hilton is facing death threats from a man who believes that the actress is Jewish, TMZ reported Tuesday. The man reportedly posted several abusive and anti-Semitic messages aimed at the celebrity on Instagram and Facebook.
A warrant has been reportedly issued against the man and the Los Angeles Police Department has launched a search for him. The man, who also targeted the 33-year-old's father, Richard Hilton, in his messages, claimed that he would kill the "House of Wax" star in a month.
In several messages, the man referred to Hilton as a Jew, and in one message wrote, "kill Jews for fun," TMZ reported. The man also allegedly threatened to sexually assault Hilton, reports said. Hilton is reportedly a Roman Catholic.
Law enforcement sources told TMZ that they knew the identity of the man, but could not confirm it unless the Facebook and Instagram accounts were verified. Sources reportedly said that the man will be arrested after all verification procedures are completed.
This is not the first time that Hilton has received death threats. According to reports, before serving a jail term in 2007 for violating probation in a DUI case, the actress received threats to her life. Hilton was given a 45-day jail term but her sentence was reduced due to good behavior.
Late on Monday, Hilton posted pictures on her Instagram account after meeting with patients and nurses at the Children's Hospital in Los Angeles. She was also reportedly spotted on Saturday with her Pomeranian in Beverly Hills.
© Copyright IBTimes 2023. All rights reserved.