Paris Jackson Shares Photo With Mom Debbie Rowe Following Reconciliation, Attends 2017 Grammy Awards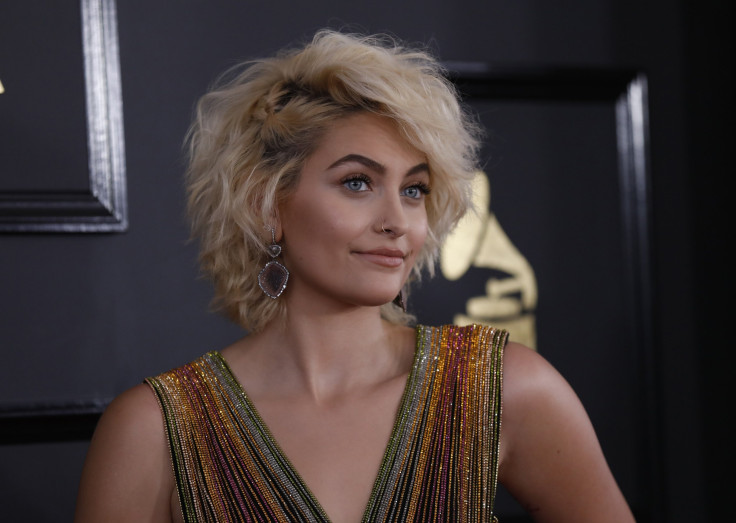 Following years of estrangement, Paris Jackson and mom Debbie Rowe are slowly rebuilding their mother-daughter relationship. In fact, the 18-year-old daughter of the late Michael Jackson recently shared a picture on Instagram of herself with her mother, who just completed her chemotherapy.
Paris' strained relationship with her mom has not been a secret to the public. According to Hello! magazine, they were estranged for quite some time before they reconnected when Rowe was diagnosed with breast cancer in 2016. TMZ added the diagnosis became a way for the mother and daughter to reestablish their bond after two years of estrangement.
Despite their relationship issues, Rowe told Entertainment Tonight in August 2016 that Paris had been her "rock" and had been very supportive throughout her treatment process, which involved radiation and chemotherapy sessions. Even though their first phone call only lasted for 30 seconds when Paris found out about her diagnosis, Rowe said her daughter showed her unconditional love when she kissed her mother's bald head.
Another proof that Rowe and Paris were now okay was the Instagram photo that showed their happy smiles. But it was not the first time that Paris shared a photo of her mom on her social media account. Just a month ago, Paris also took to Instagram to share that her mom's chemotherapy was finally over.
"My badass mom, kickin [sic] butt n takin names. Ain't she fabulous????" Paris captioned the photo of Rowe holding up a sign reading, "Chemo done!"
Meanwhile, Jackson recently graced the 2017 Grammy Awards. As per People, the daughter of the late king of pop introduced The Weeknd's performance, and while on stage, she told the audience she felt "so blessed and grateful" to be there at the event.
Paris and her siblings, Prince and Blanket, made their Grammy debut back in 2010 when they accepted the Lifetime Achievement Award on behalf of their late father. Recalling the experience, Paris told Ryan Seacrest during the red carpet interview that she was so nervous, especially when it came to meeting Beyoncé.
"I was really nervous and I made eye contact with Beyoncé who was like in the first row and I like almost peed myself, I was so excited and then I like couldn't think of what to say," she said, E! News quoted. "But that was like my main focus."
© Copyright IBTimes 2023. All rights reserved.