Paris Jackson Flaunting Pierced Nipples Again? Model Goes Braless After Joining Standing Rock Protest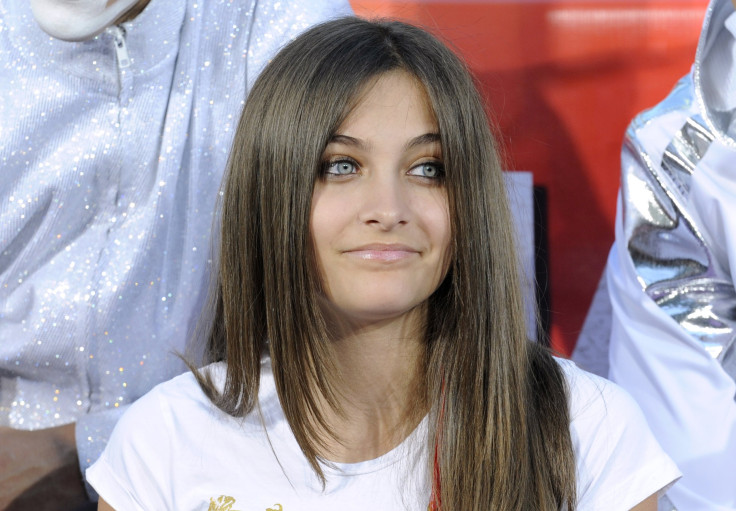 Paris Jackson flaunted her toned midriff and nipple piercings as she went braless in a brown crop top over the weekend when she joined thousands in a Standing Rock protest march. Based on the reports, the only daughter of the late Michael Jackson was showing her support for the protest against the Dakota Access Pipeline.
Jackson is indeed one fearless gal as she expressed her thoughts over President Donald Trump's order to hasten the $3.8 billion construction of the Dakota and Keystone pipelines. According to Daily Express, thousands, including Jackson, were protesting the construction because they believe the project will be a threat to the Standing Rock Indian Reservation's clean water supply.
In an Instagram post, Jackson shared a video showing the demonstration in Los Angeles on Sunday. Following the march, Jackson was spotted at a gas station while running some errands.
Meanwhile, Jackson, who seemed to love flaunting her pierced nipples, recently made a shocking revelation in her interview with Rolling Stone magazine. In the magazine's February issue, the 18-year-old got candid about spending her childhood at her dad's infamous Neverland ranch.
"We actually had a pretty normal life," Paris told the magazine, Daily Mail quoted. "Like, we had school every single day, and we had to be good. If we were good, every other weekend or so, we could choose whether we were gonna go to the movie theater or see the animals or whatever."
Paris added she and her siblings weren't really aware that their father was famous worldwide. Paris said, "I just thought his name was Dad, Daddy. We didn't really know who he was. But he was our world."
Aside from her childhood, Paris also revealed a shocking admission about being sexually assaulted by a "complete stranger" at the age of 14. This traumatic experience was never mentioned in public, and Paris didn't want to give any further details about the matter.
"I don't wanna give too many details," Paris said. "But it was not a good experience at all, and it was really hard for me, and, at the time, I didn't tell anybody."
What are your thoughts on Jackson's life after her father died? Write your comments below.
© Copyright IBTimes 2023. All rights reserved.