Paula Patton, Boyfriend Zachary Quittman Step Out Amid Homewrecker Claims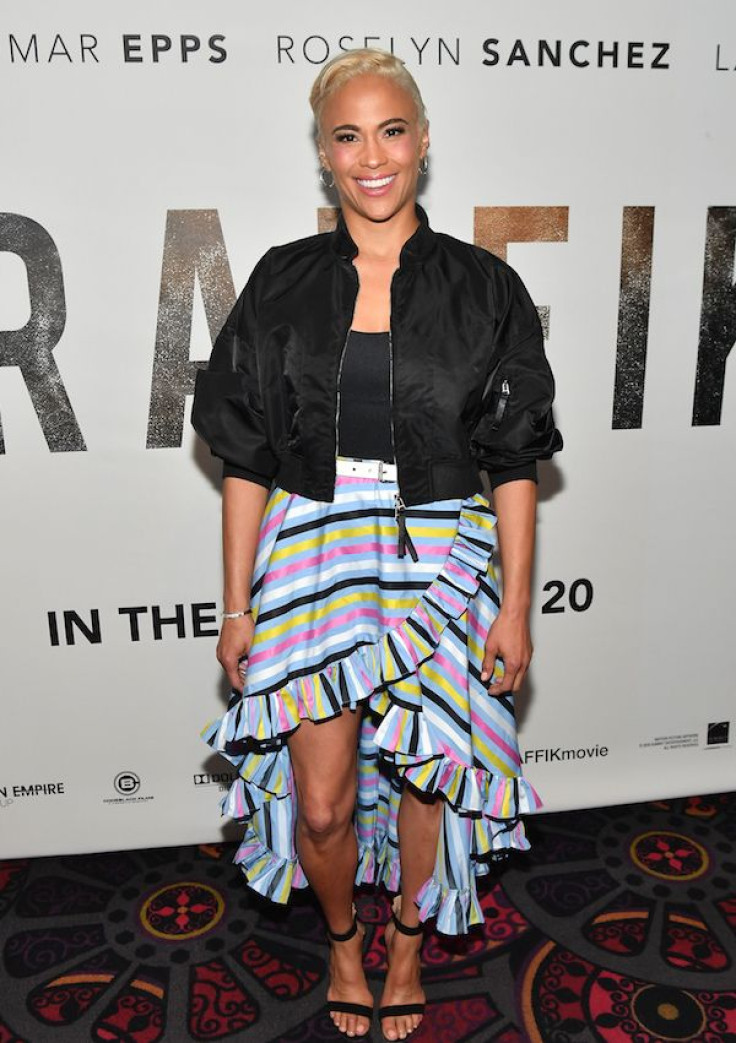 Paula Patton is reportedly off the market. However, her newfound love is raising eyebrows because it has been revealed that her new boyfriend, Zachary Quittman, is still married to a different woman.
On Wednesday, Patton and Quittman were photographed holding hands while walking the streets of New York City. The rumored couple appeared to be in high spirits since both were seen smiling and laughing during their stroll.
Hours prior their public appearance together, Page Six broke the news that Quittman is still a married man. A source told the gossip site that the Malibu-based realtor is not legally separated from his wife, who is also the mother of his two kids.
"They're married, they're not even legally separated," the source revealed. "He doesn't even have his stuff out of his house."
The shocking revelation comes days after Patton publicly disclosed her romantic relationship with Quittman while promoting her new movie "Traffik." During Patton's interview with Extra TV on Monday, she proudly shared that she now has someone to call her "boyfriend."
"I have a boyfriend now," she told the news outlet. "I haven't called anybody a boyfriend. He's my boyfriend." Patton then added that she and her new boyfriend have only been dating for "a month" but she definitely knows that she loves him.
In the same interview, Patton acknowledged that her beau already has kids but she doesn't seem to mind it. "If you have a kid and you have a basketball game, look at the daddies … It's kind of a suburban romance. He's got kids, I got a kid. It's one of those!"
Ever since it was revealed that Patton's new man is married, the actress has been hit by homewrecking claims. However, Quittman has now clarified the issue to prevent anyone from attacking Robin Thicke's ex.
"Well technically, by law I'm married. But I'm separated. And have been for a while now," Quittman exclusively told Radar Online. The realtor also insisted that his romance with Patton started when his marriage with his ex was long over. "The bottom line is, I am separated. The most important thing for people to know is that I am separated. When I met Paula, we were separated."
Meanwhile, Thicke, the father of Patton's son Julian Fuego, is happily dating 22-year-old model April Love Geary, who gave birth to their daughter two months ago.
© Copyright IBTimes 2023. All rights reserved.