PayPal?s Thiel Opens Third Venture Capital Firm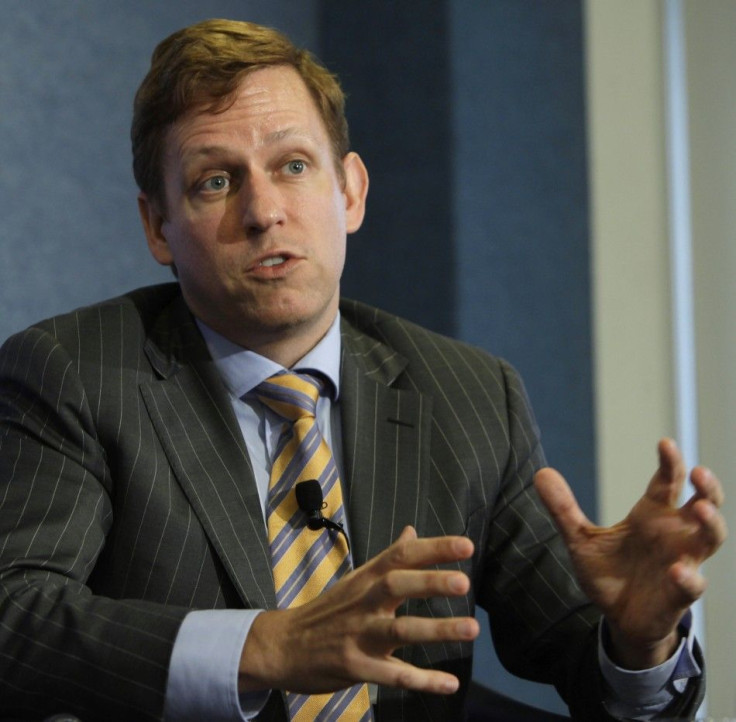 Peter Thiel, a director of Facebook (Nasdaq: FB), the No. 1 social networking site, as well as co-founder of PayPal, announced his third venture capital firm Wednesday, Mithril Capital Management.
It will be funded with some of the $640 million he received in last month's Facebook initial public offering. With partner Ajay Royan, Mithril will seek growth opportunities by financing new companies that have already received some venture capital but need more to expand. The firm will have an office in San Francisco.
In J.R.R. Tolkien's Middle Earth novels, mithril is an unusual metal: strong, beautiful, rare and malleable.
Thiel, 44, made his first pile when eBay (Nasdaq: EBAY), acquired PayPal. Subsequently, he launched Clarium Capital, a hedge fund, and Founders Fund, which finances angel investments. He invested $500,000 in Facebook in 2004.
Facebook shares traded at $31.64, down 27 cents, in late Wednesday activity.
© Copyright IBTimes 2023. All rights reserved.