PC Open Beta For 'Call Of Duty: WWII' Announced; Zombies Mode Detailed
The developers behind "Call of Duty: WWII" have given out more details on the game's upcoming new Zombies model. Meanwhile, the PC beta for the game has also been announced, and it will start on Sept. 29 and will end on Oct. 2.
Upcoming PC Open Beta
The PC beta for "Call of Duty: WWII" will be available to all players via Steam, according to Eurogamer. The betas for the PlayStation 4 and Xbox One required players to pre-order the game, which is scheduled to be released on Nov. 3.
"The PC Open Beta is just a small part of the full Call of Duty: WWII Multiplayer experience coming to Steam in November," developer Sledgehammer Games said in a blog post. "This test is a critical step on our road to delivering the best possible online experience on Steam at launch in November."
Sledgehammer also had three goals in making the PC beta open to all players: To stress test core gameplay system and online backend infrastructure at scale, provide PC fans with their first hands-on experience and to engage the PC community in fine-tuning and optimizing the experience.
The game developer also listed down the minimum PC requirements for the "Call of Duty: WWII" beta. However, Sledgehammer said that these specs are specifically for the beta only and that it will update the recommended specs if needed.
OS: Windows 7 64-Bit or later
CPU: Intel Core i3 3225 or equivalent
RAM: 8GB
HDD: 25GB of storage
Video: NVIDIA GeForce GTX 660 2 2GB/AMD Radeon HD 7850 2 2GB or better
DirectX: Version 11.0 compatible video card or equivalent
Sound Card: DirectX compatible.
"We're just getting started here, so in the days ahead, stay tuned for pre-load information as well as a rundown of planned content and features coming to the PC Open Beta," Sledgehammer said. "We'll share the list of resources for information and troubleshooting, as well as any updates you'll need before the Beta goes live."
Details On New Zombies Mode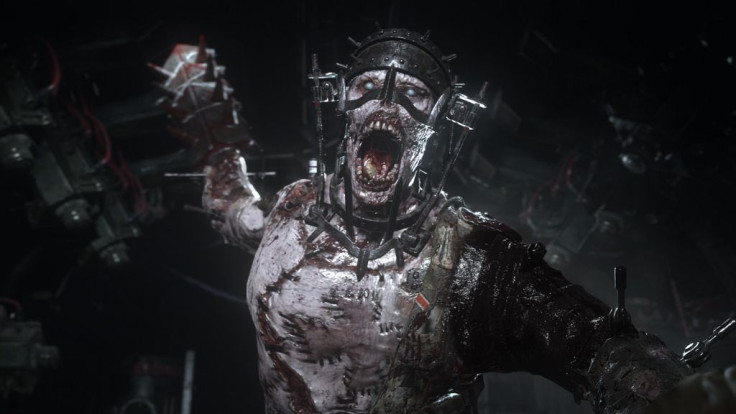 Sledgehammer Games senior director Jon Horsley discussed the new Zombies mode in "Call of Duty: WWII" with the official PlayStation Blog yesterday. Horsley revealed some key details about the Zombies mode, including some new gameplay mechanics.
Like previous iterations, the new Zombies mode in "Call of Duty: WWII" will still be a four-player cooperative, wave-based combat. One of the biggest changes however is that the new Zombies mode will feature different types of the undead.
"In our story, the Third Reich has built an army of the dead in a last-ditch attempt to save the war effort. Interestingly, these zombies retain some of the discipline and purpose of the soldiers they once were," Horsley explained.
"Each zombie type fills a specialized role as well: there are flaming zombies and running zombies, for example, and they will give you serious problems if you get cornered. It will take a ton of strategy and teamwork to survive the varied undead soldiers in this mode"
Horsley also revealed that the new Zombies mode will also feature maps that can provide players with an environmental advantage. Some structures in the maps can be used as weapons to subdue enemies, while others can temporarily constrain them.
There's also a peculiar looking cage that was shown in the announcement trailer. Horsley said that that the cage will contain a "special machine" that's designed to make weapons deadlier. Lastly, he teased that Perks are going to return in the new Zombies mode, but some will actually function as permanent upgrades.
© Copyright IBTimes 2023. All rights reserved.
FOLLOW MORE IBT NEWS ON THE BELOW CHANNELS