'Call Of Duty: WWII' PS4, Xbox One Private Multiplayer Beta Schedule Announced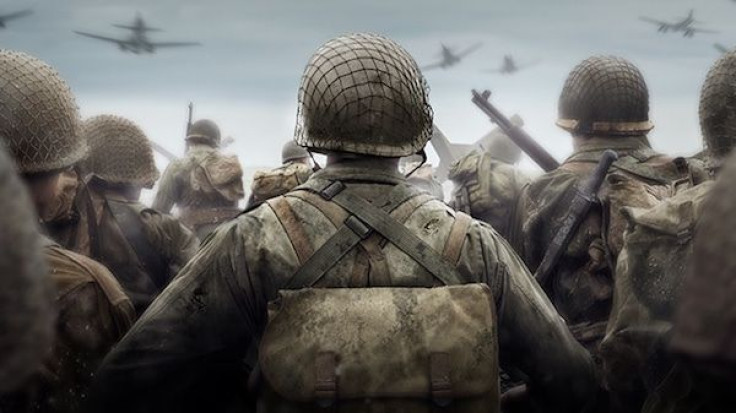 "Call of Duty: WWII" beta will go live next week. Find out more about the event below.
Developer Sledgehammer Games has announced the schedule of "Call of Duty: WWII's" private multiplayer beta. Other details about the upcoming Multiplayer experience have also been revealed.
Beta Schedule
For players interested in joining the upcoming private beta, Gematsu has learned that the one on the PlayStation 4 is set to go live from August 25 through 28. Then, another private beta is scheduled to take place starting on Sept. 1 until 4 on both the PS4 and Xbox One consoles.
Sledgehammer Games says the beta will give players early access to the two major new features of "Call of Duty: WWII": Divisions and War Mode. While this testing will only showcase a small part of the official gaming experience, the developer notes that this is going to be a critical step for them prior the official launch of the video game.
Divisions Explained
According to Eurogamer, the new feature called Divisions is a different take on the upgrade system. As such, it replaces the Pick 10 Create-a-Class system. In "Call of Duty: WWII," Divisions presents players with five distinct classes, namely: Infantry, Expeditionary, Airborne, Armored and Mountain Division.
"This test of the Private Multiplayer Beta will feature an introduction to a portion of the player's soldier progression and the underlying foundation of Divisions, and we can't wait to hear your thoughts on it," Sledgehammer said. "The final design of this feature will continue to be fine-tuned as development continues from now through launch."
War Mode Explained
The second new feature that will debut with "Call of Duty: WWII" is called War Mode, and it is described as a new large scale battle of Axis vs. Allied forces. War Mode's first beta entry is called Operation Breakout, and it was made in collaboration with Raven Software. This battle is set in St. Lo, France.
Other Beta Features
Sledgehammer has also revealed that the upcoming beta will showcase three maps: Pointe Du Hoc, Ardennes and Gibraltar. Fan-favorite modes Team Deathmatch, Domination and Hardpoint are also present. Lastly, the beta will record the progression of players from Soldier Rank 1 up to the limit of the beta.
Not Part of Beta
The developer has also made it clear what features and aspects are not going to be part of the multiplayer beta, and they are as follows:
Headquarters – We're testing the match-making of this all-new social experience, but access to this space will not be active during the Multiplayer Beta.
Supply Drops, and Loot – These customization features that add depth and personality to your soldier will not be included in the Multiplayer Beta.
Esports – Ranked Play, Game Battles, and our suite of competitive features will be accessible when we release in November.
Additional content not in the Private Multiplayer Beta includes: full progression, remaining maps and modes, additional War Mode maps, and the full armory of weapons, scorestreaks, Basic Training, and equipment.
"Call of Duty: WWII" is a first-person shooter video game that's due out for the PS4 and Xbox One consoles as well as the PC platform on Nov. 3, 2017.
© Copyright IBTimes 2023. All rights reserved.
FOLLOW MORE IBT NEWS ON THE BELOW CHANNELS