Peloton Layoffs 2022: About 800 Jobs Cut Amid Retail Store Closures, Price Increases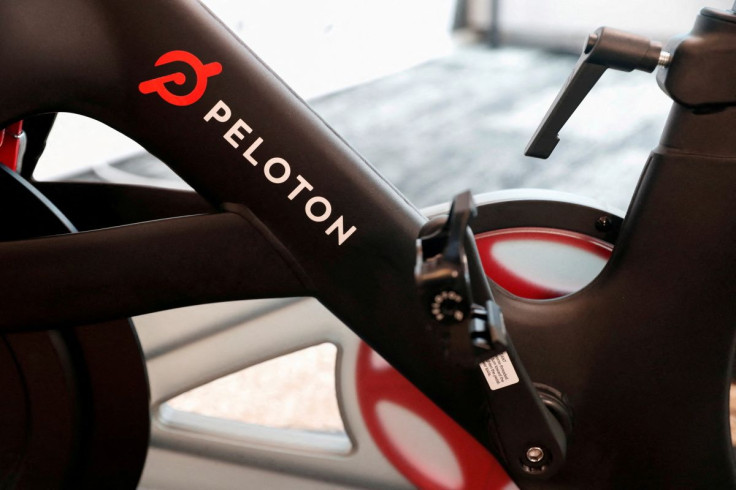 Peloton (PTON) is cutting as many as 800 jobs as it looks to reduce costs amid a turnaround plan that will also include shuttering a series of retail stores and increasing prices on its interactive exercise equipment.
The company, which is expected to release its fiscal Q4 earnings report on Aug. 25, saw its share price soar over 13% on Friday as a memo about the cuts to employees from CEO Barry McCarthy that was obtained by CNBC and Bloomberg was reported.
Peloton stock has been down nearly 90% over the past 12 months after taking a hit amid the pandemic as consumer demand dropped for its Tread and Bike products after strong interest from shoppers during COVID lockdowns, Bloomberg said.
The job cuts will affect Peloton's remaining warehouses as the company said that it will cease last-mile logistics entirely, moving its delivery operations to third-party providers, with layoffs also occurring to its in-house support teams in Tempe, Arizona, and Plano, Texas, which will also move to third-party vendors.
McCarthy said in the memo that the shift to third-party providers for last-mile logistics would reduce Peloton's "per-product delivery costs by up to 50% and will enable us to meet our delivery commitments in the most cost-efficient way possible," adding that it would also allow for scalability and volume fluctuation.
In total, 532 jobs will be eliminated from Peloton's in-house deliveries, distribution, and warehouses, with another 252 from the support team locations, Bloomberg said.
These are not the first job cuts at Peloton this year, as when McCarthy became CEO back in February when John Foley stepped down, 2,800 jobs were slashed as part of a $800 million annual cost reduction. Another known round of layoffs occurred in July, affecting about 570 employees in Taiwan who worked in in-house equipment manufacturing.
The employee memo also said Peloton was planning for an "aggressive" reduction of its 86 retail stores beginning in 2023, without mentioning the specific number of locations that would be closed that year.
In addition, Peloton said a price increase would be coming to the Bike+, which would go from $1,995 to $2,495, and the Tread, which would rise from $2,695 to $3,495. The increases are a reversal from the price drops announced by the company back in April.
The price cuts "cheapened at least the perception of the brand," McCarthy told Bloomberg. "So this is a return to historical positioning."
As of Friday at 1:45 p.m. ET, shares of Peloton were trading at $13.48, up $1.57, or 13.18%.
© Copyright IBTimes 2023. All rights reserved.