Rivian Layoffs 2022: Why 700 Workers Could Be Cut At The Electric-Truck Maker
Electric-truck maker Rivian (RIVN) is planning to cut about 700 workers, or around 5% of its employees, following a massive expansion of its workforce last year.
The layoffs will primarily be in nonmanufacturing positions and duplicate roles, according to sources for Bloomberg, which said that Rivian has grown to quickly in some workforce areas.
The company has ramped up quickly, doubling its workforce in the last year as it began production on the R1T electric pickup truck and R2T SUV.
Rivian had produced about 2,553 EVs in the last quarter, with 1,227 delivered, and still had plans to roll out 25,000 by the end of 2022, according to its Q1 earnings report.
However, supply chain issues and parts shortages have hurt Rivian, as it saw its share price drop 69% this year as of close on Friday, Bloomberg said.
The cuts are expected to be announced in the coming weeks, sources told the news outlet. Bloomberg also said the layoffs are still in the planning stages and no official decision has been made.
Rivian has more than 14,000 employees at its operations in California, Michigan, and Illinois, with a smaller presence in the U.K. and Canada.
Rivian isn't the only automaker cutting staff. Tesla is laying off 10% of its salaried employees as CEO Elon Musk said he foresees a recession.
The Irvine, California, EV maker had $17 billion in cash on hand as of the end of March, with backing from Amazon and Ford. The company, however, reported losses of $1.5 billion in the first quarter of its fiscal year.
Its Q2 2022 earnings will be released on Aug. 11 after market close.
The company also has an order from Amazon for 100,000 electric delivery vans that will be delivered by 2030.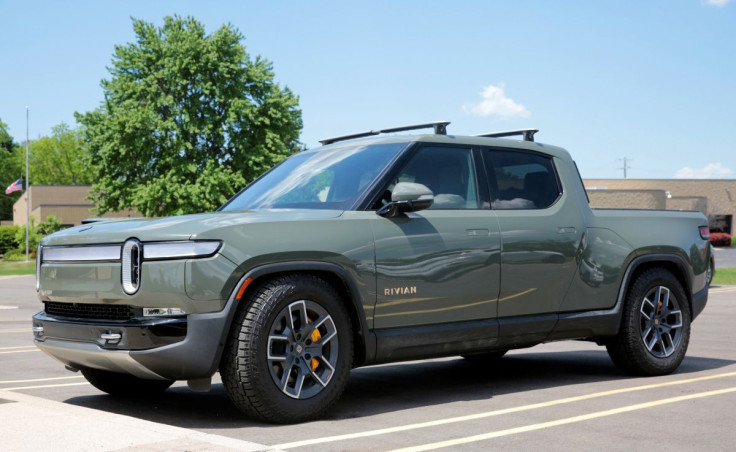 © Copyright IBTimes 2023. All rights reserved.