Penguin Group Writes Off Rupert Murdoch, Confirms Merger With Random House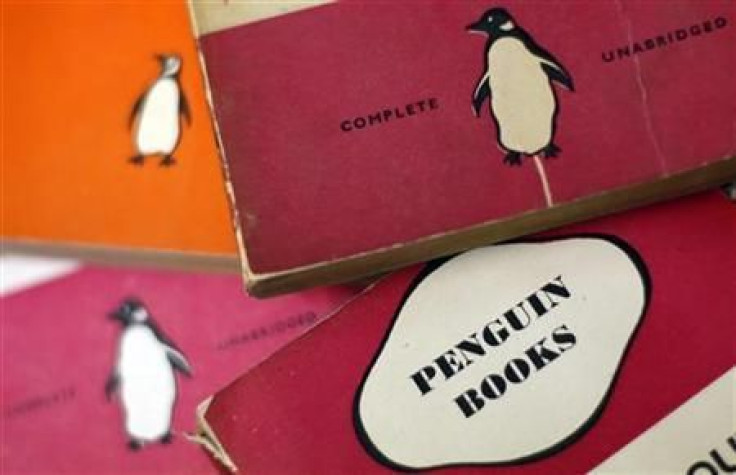 Rupert Murdoch's reported plans to bolster his book-publishing prowess by gobbling up Penguin Group have been thwarted in a pre-emptive move by a German rival that will create the world's largest trade book publisher.
Penguin's parent company, Britain's Pearson PLC (NYSE: PSO), confirmed Monday it will merge Penguin Books with Random House to create the world's largest publisher of consumer books. The German media conglomerate Bertelsmann AG, which owns Random House, will control 53 percent of the new company while Person will retain 47 percent. The new company will be called Penguin Random House.
Negotiations between the two publishers were reported last week, but Monday's confirmation has quickly quashed the apparent ambitions of Murdoch's News Corp. (Nasdaq: NWSA), rumored to have been eyeing an outright purchase of Penguin. Murdoch's plans were reported by the News Corp.-owned Sunday Times and Wall Street Journal, although neither publication named its sources. News Corp. already owns HarperCollins Publishers, but a Penguin purchase would have added heft to the company's publishing arm as it spins it off into a separate company from News Corp.'s entertainment and media businesses.
According to Reuters, some analysts said a buyout by News Corp. would have been more beneficial to Pearson, which could have exited the uncertain trade-book publishing market. But even as Pearson was announcing the creation of the largest trade-book publisher in history, Monday's confirmation came with an acknowledgment of the unprecedented challenges facing the industry in the digital age.
"In reviewing the long-term trends and considerable change affecting the consumer publishing industry, Pearson and Bertelsmann both concluded that the publishing and commercial success of Penguin and Random House can best be sustained and enhanced through a partnership with another major international publishing house," Pearson's announcement stated.
Random House is already the world's leading publisher of English-language books, a market that has been turned upside down by the rapid growth of e-books that began in 2007 when Amazon (Nasdaq: AMZN) released its first Kindle e-reader. The merger is seen, in part, as an effort by both publishers to stave off competition from the online behemoth, which not only dictates retail prices but also controls a number of its own imprints and has been signing deals directly with authors.
However, the newly merged Penguin Random House would control an estimated 40 percent of the entire U.S. trade book industry, thereby giving it more negotiating power against Amazon.
Perhaps hoping to allay fears among authors and agents that increased consolidation of big publishing will suffocate the industry, Random House's CEO and chairman, Markus Dohle, sent a letter to literary agents on Monday assuring them that both publishers will retain the distinct identities of their respective imprints. "You and your clients will benefit from an extraordinary breadth of publishing choices, and editorial talents and experience," he wrote. "Our Random House imprint leadership remains endowed with tremendous autonomy and financial resources to decide which books to publish, and how to publish them. We expect this to continue in our new business."
The merger, which is still subject to regulatory approval, isn't expected to be completed until the second half of 2013. Once it is finished, however, the book industry's famous "big six" publishers will be down to five.
© Copyright IBTimes 2023. All rights reserved.