Pennsylvania Election Update: Republican Rick Saccone Will Not Concede
Democrat Conor Lamb and Republican Rick Saccone battled it out Tuesday in the special election for Pennsylvania's 18th Congressional District.
With Lamb maintaining a narrow advantage of 579 votes, a consultant of Saccone's campaign said "we're exploring ALL legal options." Despite the slender lead maintained by the Democrats, Saccone didn't appear to be deterred, and said he will not give up or concede the race to Lamb.
According to latest polls, Lamb and Saccone were fighting neck and neck in a bid to win the seat held by former Rep. Tim Murphy (R-PA) since 2003. If a Democrat wins, it could mean a huge loss for the GOP in a district where President Donald Trump had garnered immense support in the past. The president won the district by 20 points in the 2016 presidential election.
For the first time in 15 years, Republicans in Pennsylvania could lose their hold on the 18th Congressional District. According to a poll by Monmouth University, New Jersey, Lamb was leading in the polls against Saccone. Monmouth reported Lamb had a 51 percent to 45 percent lead over Saccone. Even with a lower turnout model, Monmouth pointed out Lamb still had a slight edge over Saccone, with a 49 percent to 47 percent margin.
"This district has voted overwhelmingly Republican in recent elections, but a large number of these voters have blue-collar Democratic roots. Lamb seems to have connected with them," said Patrick Murray, director of the independent Monmouth University Polling Institute.
Lamb is a 33-year-old Marine and former assistant United States attorney, who prosecuted drug dealers in Pennsylvania, Vox news reported.
"He's got local ties; he's a local guy," said Tim Waters, political director for the United Steelworkers Political Action Committee. "He's a young guy with a lot of energy ... right down the line on issues that affect workers in this district."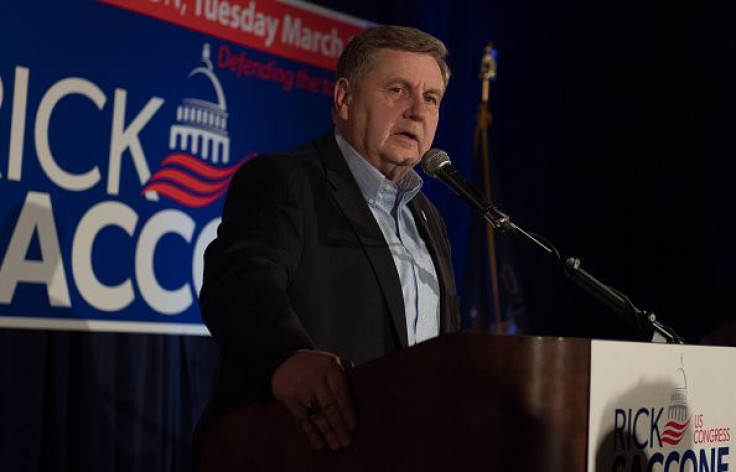 The former occupant of the seat, Rep. Murphy, was deemed a formidable opponent to any Democratic challenger as he had managed to hold on for 15 years, until he had to resign in October amid allegations he pressured a woman, with whom he had an extramarital affair, to have an abortion.
Republicans have invested heavily into the election. However, Trump's decision to impose tariffs on foreign steel might not have helped the election the way the party had hoped in the rustbelt district. A report by the Monmouth University said the 43 percent voters in the district claim the tariffs will help the local area's economy, while 36 percent believe they will actually hurt the region.
"Voters are divided on the potential impact of tariffs. It doesn't seem that the president's gambit paid off in this race if that was his intent," said Murray.
© Copyright IBTimes 2022. All rights reserved.
FOLLOW MORE IBT NEWS ON THE BELOW CHANNELS