Pentagon Now Allows Transgender Troops To Serve In Their Preferred Gender
KEY POINTS
The Pentagon now allows transgender people to serve in the military
The new policies will allow transgender troops to openly serve in their preferred gender
The updated policies are set to take effect on April 30
The Pentagon has put an end to former President Donald Trump's de facto ban on transgender people from serving in the military. The newly imposed regulations now allow transgender troops to serve in their preferred gender and offer wider access to military medical care.
John Kirby, Pentagon's chief spokesman, announced in a briefing with reporters Wednesday that the new department regulations will enable transgender people who meet military standards to enlist and serve openly in their self-identified gender. The access to medical care to be provided will also include those that are necessary for gender transition, Stars and Stripes reported.
"This is reinstating a position that the previous commanders and, as well as the secretaries, have supported. And what I'm doing is enabling all qualified Americans to serve their country in uniform," President Biden stated just before signing the executive order in January, as per CNN.
The new policies come just two months after President Biden's announcement that he would put an end to Trump's de facto ban that prohibited nearly all transgender men and women from joining the military.
"[Defense Secretary Lloyd Austin] strongly believes that the all-volunteer force thrives when it is composed of diverse Americans who can meet the high standards for military service in an inclusive force that strengthens our national security posture," Kirby said during the briefing.
President Biden's executive order will provide transgender service members access to gender transition-related care. This includes sex-change operations if deemed necessary to treat a troop member's gender dysphoria.
The number of service members who identify as transgender ranges from 1,000 to 8,000, according to Stephanie Miller, Pentagon's director of military accession policy, while 2,200 members have been diagnosed with gender dysphoria.
Miller believes that it is imperative to allow wider access to transition-related treatments to allow transgender members to choose their specific medical treatments.
"I think it's important to emphasize that all medically necessary care to include gender transition surgery will be available under these new policies," she said.
The new policies are set to take effect on April 30.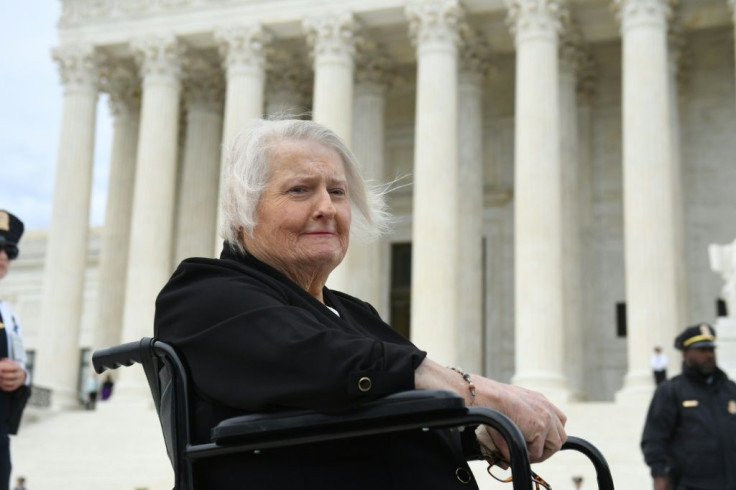 © Copyright IBTimes 2023. All rights reserved.