The Perfect Curves: Miss Universe 2011 Contestants Sizzle in Swimsuit (LATEST PHOTOS)
From posing in swimsuits to taking a samba dance class and rehearsing for the finale, the Miss Universe 2011 contestants are enjoying every bit of being a part of the coveted pageant.
The 2011 Miss Universe Pageant is scheduled to happen at Credicard Hall in Sao Paulo, Brazil on Sept. 12, 2011.
The contestants will be judged on the basis of three rounds – swimsuit, evening gown and the interview, following which Miss Universe 2011 and second and first runner-up will be chosen.
The winner will be crowned by Miss Universe 2010, Mexico's Ximena Navarrete.
Recently, the contestants from 89 countries posed in swimwear at Casa Grande in Guaruja, while also took a samba dance class at Sao Paulo.
A few more contestants of the 2011 Miss Universe pageant posed in swimsuits at the Hilton Sao Paulo Morumbi hotel in Sao Paulo on Monday.
Check out the latest pictures of Miss Universe contestants flaunting their curves in swimsuits.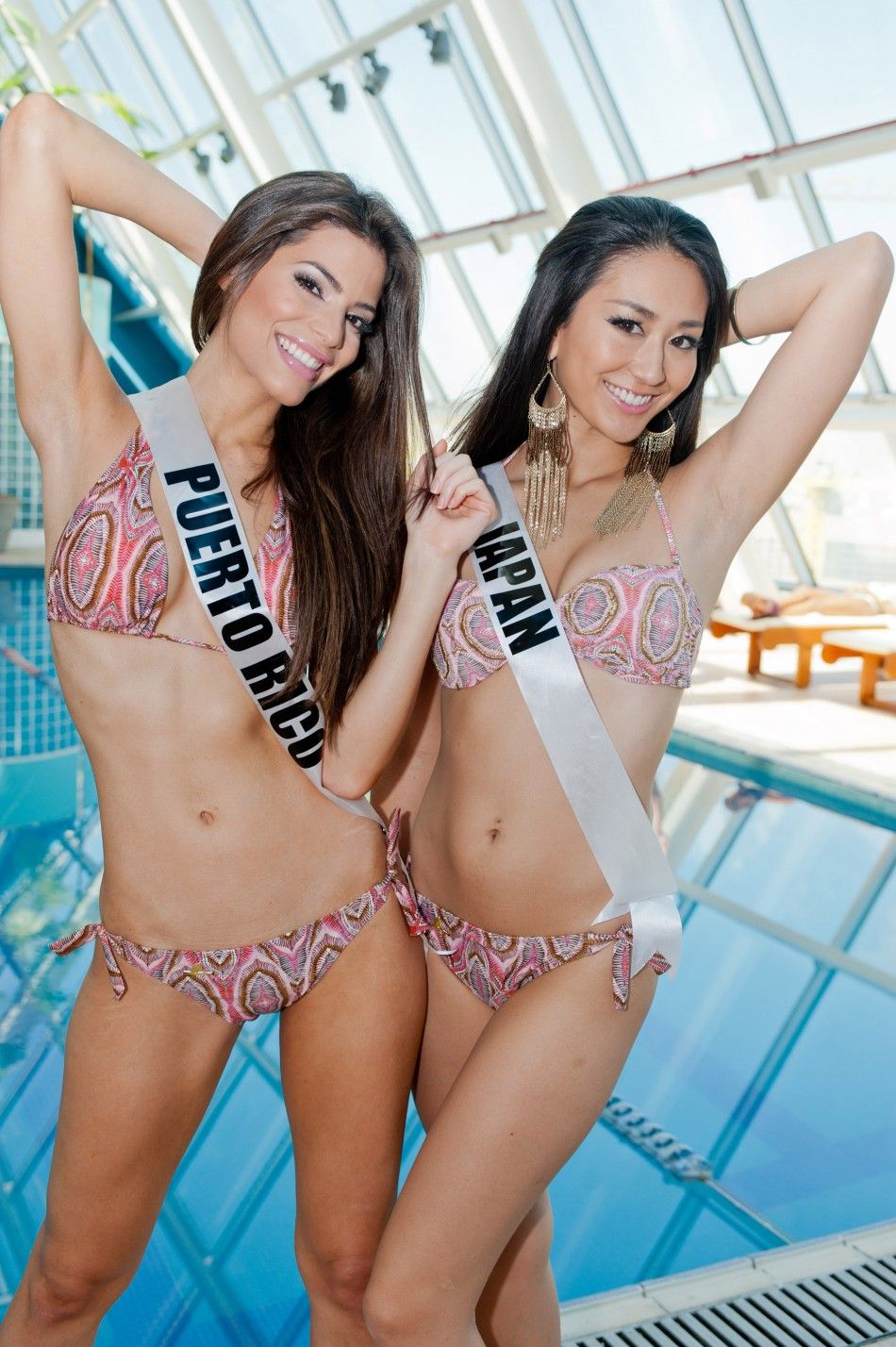 © Copyright IBTimes 2023. All rights reserved.