Peyton Manning to Broncos: Denver Not the Best Choice for Manning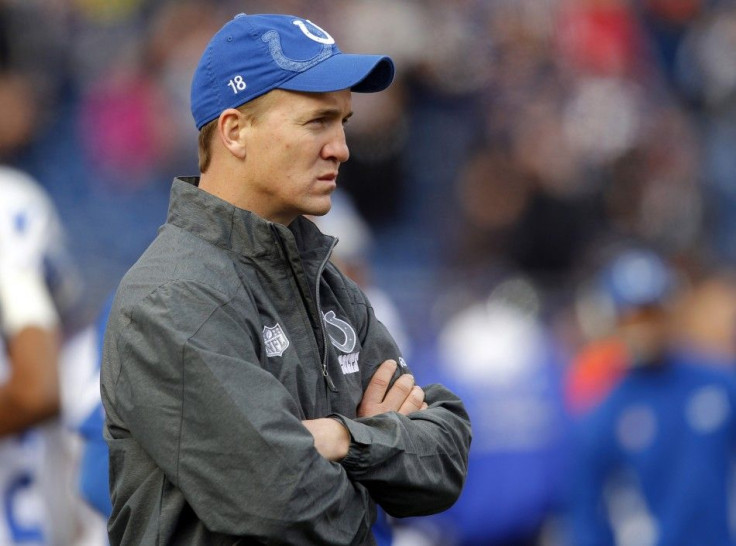 After weeks of speculation, Peyton Manning has finally made his choice.
The quarterback will sign with the Broncos, according to ESPN's Chris Mortensen. The deal is not official, but Manning has told John Elway that he would like to play in Denver.
Manning replaces Tim Tebow as Denver's starter. The Broncos will look to move him in a trade.
The future Hall of Famer goes to Denver, after initially having 12 teams reportedly interested in his services. Entering Monday, the Broncos, Titans and 49ers were the three finalists in the Manning Sweepstakes.
Manning will join a Broncos team that won the AFC West, as well as a home playoff game this past season. He makes the Broncos a better team than they were in 2011, and Denver will certainly become one of the favorites to win the Super Bowl in 2012.
Manning makes the Broncos an immediate contender. However, if his ultimate goal is to win another championship, Denver is not the best choice.
The Broncos won the division last season, but they only won 8 games. Even after winning their first playoff game, Denver got blown out in the second round by New England.
Denver was hampered by having Tim Tebow at quarterback last season, but that wasn't the only reason they failed to finish above .500.
Tebow finished last in the NFL in completion percentage among starting quarterbacks, but some of that had to do with his lack of weapons at wide receiver.
Denver traded Brandon Lloyd mid-season, and was left with Eric Decker as its number one option. Decker is solid, but no one would mistake him for a number one wide out. If Manning is healthy, he'll make it work, but he goes to a team with very little talent on the offensive end.
Many will say that Manning will finally play for a team with one of the league's best defenses, but that is not entirely true. Denver's defense seemingly carried it in many games, but the unit's overall statistics are not impressive.
The Broncos finished 2011 ranked 20th in yards allowed, and an unimpressive 24th in points given up. Those numbers would indicate that Manning is joining a team with a below average defense.
The 49ers would have been Manning's best option.
Signing with San Francisco probably would have made the 49ers Super Bowl favorites. They finished the 2011 season second in points allowed, and have the best defense in many experts' eyes.
San Francisco didn't have a great offense last season, but they've already made some key additions this offseason. The 49ers have signed Randy Moss and Mario Manningham to improve their receiving core. The two join tight end Vernon Davis and running back Frank Gore to give San Francisco one of the more talented offenses in the NFC.
The Broncos play in one of the weakest divisions in the AFC West, but the NFC West isn't much better. The 49ers were the only team in their division to finish with a record above .500, and Manning's presence would have made them favorites for the next few years.
Even if he didn't want to sign with San Francisco, Manning had better options than Denver.
The Cardinals have one of the best wide receivers in the game in Larry Fitzgerald. They also have a ton of cap space to put better pieces around the quarterback. The Dolphins also wanted Manning, and they have one of the league's best defenses.
Denver is much improved with Manning at the helm. The Broncos have all of a sudden become one of the best teams in the NFL, and they will be picked by many to win it all this upcoming season.
But if Manning really wanted to give himself the best chance at winning another title, Tim Tebow would be starting for Denver in 2012.
© Copyright IBTimes 2023. All rights reserved.