Pfizer, Moderna Clash On Need For 4th COVID Vaccine
Vaccine makers Pfizer (PFE) and Moderna (MRNA) disaagree over whether a fourth COVID shot is needed as the company's executives clashed when it came to voicing their opinion on what was the right move for Americans moving forward in the next phase of the pandemic.
Now, as the U.S. starts what will be the third year of the COVID pandemic, the heads of Pfizer and Moderna are split over exactly who needs to get an extra dose of the vaccine.
Pfizer CEO Albert Bourla told CBS's "Face the Nation" on Sunday that he believes an additional dose is necessary since the third dose of the shot does not provide enough protection against infections, and immunity diminishes quickly.
However, Moderna President Stephen Hoge told Business Insider on Monday that a fourth dose of the vaccine may only be necessary for those who are immunocompromised or for older adults over the age of 50 or 65.
Hoge went on to say that the public could decide if they would want to pursue a fourth dose, but he hedged that it may not be necessary for everyone.
"Is it necessary? I think that's a strong word. I think it will provide a benefit to anyone who gets it," he told Business Insider. "Whether or not public health continues to recommend it for everybody is a more complicated thing, because not everybody's wanting to get the first couple ones."
But Bourla maintains that a fourth dose is required for all, adding that Pfizer has submitted data on a fourth dose COVID booster to the Food and Drug Administration for its review.
"Right now, the way that we have seen, it is necessary, a fourth booster right now. The protection that you are getting from the third, it is good enough, actually quite good for hospitalizations and deaths. It's not that good against infections, Bourla told "Face the Nation."
Despite not endorsing a fourth dose of the vaccine for everyone, Hoge told Business Insider that he intends to get a booster every year as part of an effort to protect against long-term effects of the virus, such as fatigue, difficulty breathing, sleep problems, headaches, muscle pain, or changes in taste or smell, which can linger long after a COVID infection has passed.
"I personally will get a booster every year because I don't want to ever lose my sense of smell. Long COVID sounds nasty," he added.
As of Tuesday at 11:16 a.m. ET, shares of Pfizer were trading at $51.81, down 44 cents, or 0.85%, while shares of Moderna were trading at $143.50, down $6.57, or 4.38%, at the same time.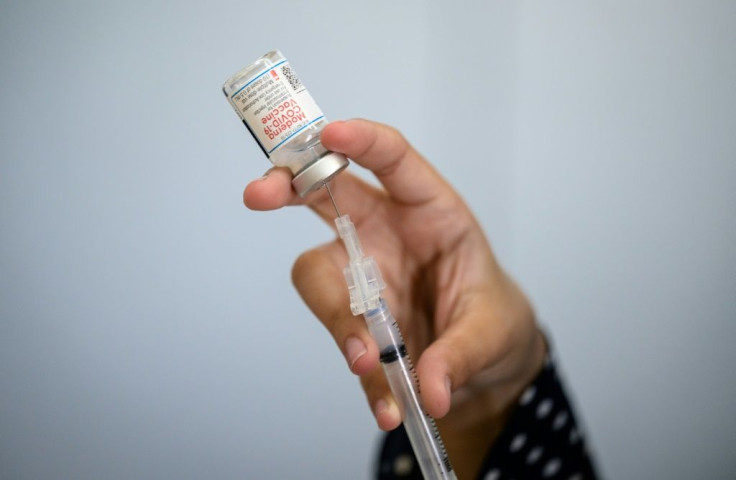 © Copyright IBTimes 2023. All rights reserved.