Is The Pandemic Over In The US? Fauci Says, 'We're Not Out Of The Woods Yet'
While many health experts have declared that the pandemic has entered its final stages, the nation's leading infectious disease expert, Dr. Anthony Fauci, maintains that it is too soon for Americans to return to normal.
Fauci made the comments on MSNBC's "All In With Chris Hayes" on Tuesday. He reminded Americans that, "We're going in the right direction if you look at the number of cases and the number of hospitalizations. They clearly are on a rather steep decline down, but we're not out of the woods yet."
Fauci said he hoped that the U.S. is entering a phase where infections are going down, but he cautioned that we need protection from people who are unvaccinated. He said people who have been previously infected should still get vaccinated, and the fully vaccinated need to continue to get boosted.
With these protections in place, Fauci told the news outlet there is a good chance that we can start to get back to normal. But he hedged by saying, "I don't want to be giving people false optimism, except to say it's good news to say it [COVID cases and hospitalizations] keeps going down."
Fauci stressed the importance of booster shots and warned against giving up on the pandemic.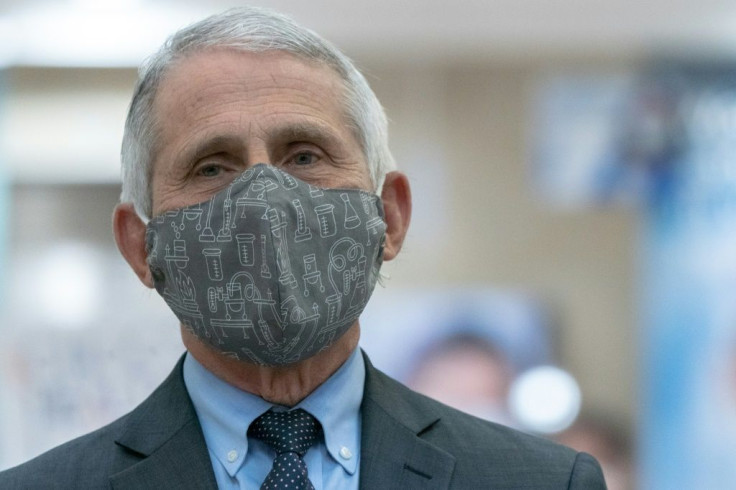 © Copyright IBTimes 2023. All rights reserved.