Piers Morgan Forced To Quit 'Good Morning Britain' After Refusing To Apologize To Meghan Markle: Report
KEY POINTS
Piers Morgan was asked to apologize to Meghan Markle for disbelieving her statement about her mental health
A report says the former "Good Morning Britain" host could have stayed on the show if he had apologized to Markle
Morgan said on Instagram that he stands by his criticism of Markle
Piers Morgan was forced to exit ITV's "Good Morning Britain" after he was given a condition to stay and apologize to Meghan Markle or leave the show.
On Friday, Morgan confirmed that he "lost my job" because he "chose not to apologize" to the Duchess of Sussex for saying he didn't believe Markle's revelations during her interview with Oprah Winfrey, including that she had suicidal thoughts at one point after marrying into the royal family. An unnamed "senior source at ITV" has backed his statement, telling Page Six that Morgan lost his hosting gig after he refused to acknowledge his mistake.
"Piers was asked to apologize for disbelieving Meghan or he would no longer be able to present 'GMB' — and he refused. If he'd said sorry, he'd still be there," a source told Page Six.
Another insider "who knows him" told the outlet that Morgan isn't concerned about the backlash he is facing and "thrives on the uproar."
Morgan opened up about his "Good Morning Britain" departure in a post on Instagram Friday. He insisted that he stands by his criticism of Markle.
"Those of you that know me well enough know that, despite my many faults, I'm always willing to stand my ground for the things that I think matter most. My fervent opposition to the Iraq War led to my demise from the Daily Mirror. My outspoken views on the insanity of American gun laws led to the end of my time at CNN," he wrote.
"And now I've lost my job at Good Morning Britain because I chose not to apologize for disbelieving Meghan Markle's claims in her interview with Oprah Winfrey. I thus became the latest 'victim' of the cancel culture that is permeating our country, every minute, of every hour, of everyday. Though of course, I consider myself to be neither a victim, nor actually canceled," he continued.
Morgan stormed off the set of "Good Morning Britain" set Tuesday after Alex Beresford confronted him over his constant trashing of the Duchess of Sussex since she allegedly ghosted him when she started dating Prince Harry.
"And I understand that you don't like Meghan Markle," Beresford told him. "You've made it so clear a number of times on this program, a number of times. And I understand that you've got a personal relationship with Meghan Markle — or had one — and she cut you off. She's entitled to cut you off if she wants to. Has she said anything about you since you cut her off? I don't think she has, but you continue to trash her."
Morgan apparently didn't like the conversation and walked out of the set 10 minutes into the show, prompting Beresford to say, "That is absolutely diabolical behavior."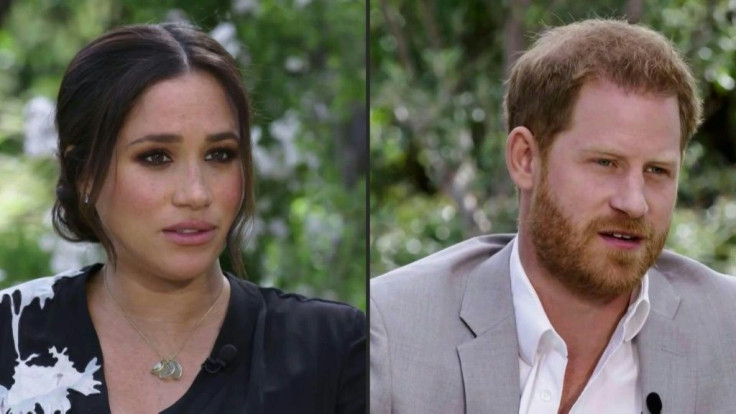 © Copyright IBTimes 2023. All rights reserved.