Pippa Middleton To Make An Appearance At New York Fashion Week?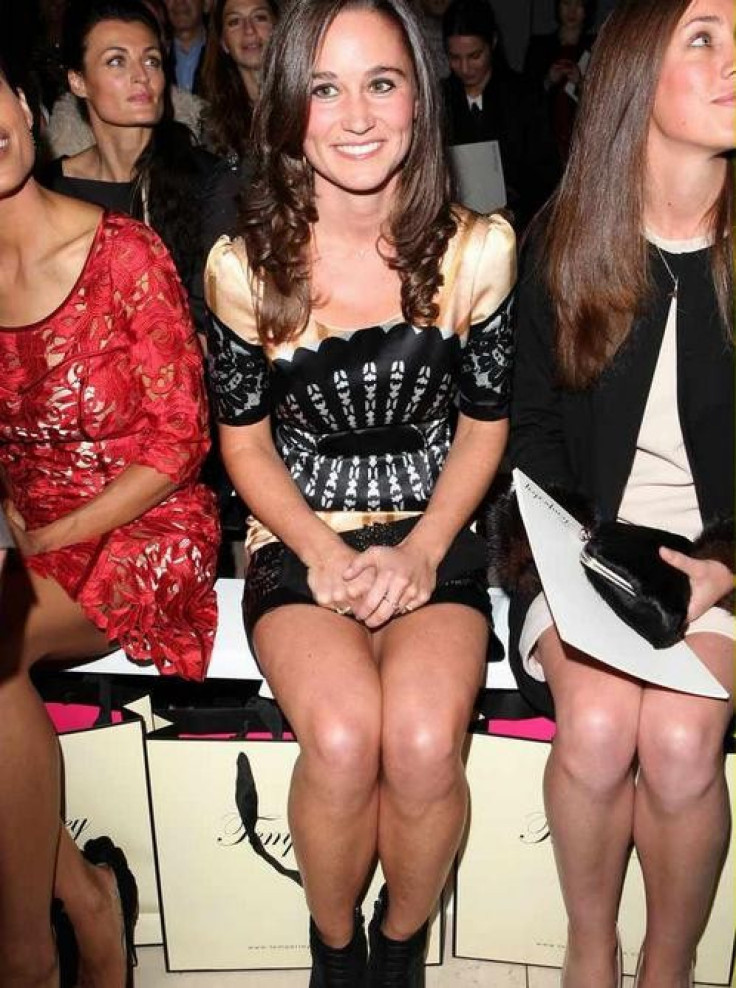 It comes as no surprise that celebrities, ranging from Nicki Minaj to Kim Kardashian and everyone in between, will make appearances at New York Fashion Week, sponsored by Mercedes-Benz. But could it be that Pippa Middleton, the sister of the Duchess of Cambridge, will show up?
According to Fashionista, Middleton may just show up at The Tents at Lincoln Center, where Mercedes-Benz Fashion Week in New York is held.
Middleton was spotted with famed hotelier Andre Balasz at Shelter Island on Sunset Beach over Labor Day Weekend, The New York Daily News reported. But how does that connect to Fashion Week? According to Leah Chernikoff of Fashionista, Balasz's public relations team is the same team that deals with some of the biggest names in fashion, including Proenza Schouler and The Olsen Twin's line, The Row.
With Middleton's birthday on Thursday, not to mention a new book about to be released, the little sister of Kate Middleton could very well show her famous face at fashion's biggest week.
And Middleton, slated to release her book entitled "Celebrate: A Year of Festivities for Families and Friends," is no stranger to fashion. She is often seen donning trendy threads from designers like Temperley London, Whistles and Zara. She became a style sensation after wearing a tight buttercream dress by Sarah Burton for Alexander McQueen gown to the royal wedding in 2011. Since, she has attended shows at London Fashion Week, namely for her favorite, Temperley.
Pippa is also no stranger to the feistiness that comes along in the fashion territory. Most recently, Karl Lagerfeld of Chanel blasted the royal relative, saying he preferred her backside to her face.
"I don't like the sister's face. She should only show her back," Lagerfeld, 78, said. "Kate Middleton has a nice silhouette and she is the right girl for that boy," he said, referencing Prince William. "I like that kind of woman, I like romantic beauties. On the other hand, her sister struggles."
© Copyright IBTimes 2023. All rights reserved.