Is Pippa Middleton Using 'Supermodel's Secret Weapon' For Her Fitness?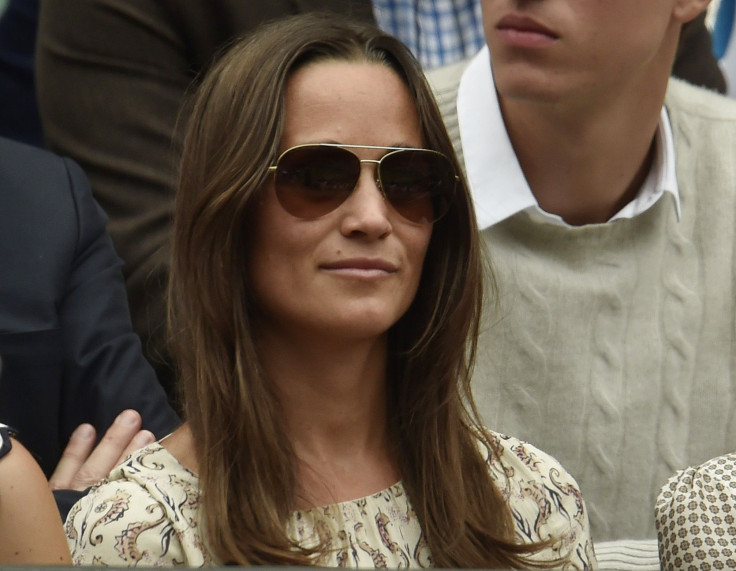 Pippa Middleton, the younger sister of the Duchess of Cambridge, was pictured meeting fitness guru James Duigan recently. The brunette beauty was seen deep in conversation at Duigan's health-conscious Clean and Lean Café in Notting Hill.
The 32-year-old reportedly also went through a selection of Duigan's food supplements — including the fitness guru's Body Brilliance powder, which the company calls the "supermodel's secret weapon." According to the company, the vegan supplement's gluten-free ingredients include green tea and guarana that help boost metabolism and encourage the body to burn fat quicker.
"The health supplement should be consumed as part of a balanced diet. It has a positive impact on your health and how you look and feel — right from helping you create a healthy diet to an intensive fitness routine," according to the company's website. Duigan, who is known for his holistic approach to fitness, has trained elite models like Elle Macpherson and Rosie Huntington-Whiteley.
The fitness guru recently opened a state-of-the-art members club in London. Meanwhile, Pippa is an adrenalin junkie and stays fit not only by going to the gym, but also by cycling, swimming and skiing. The sport-loving columnist has participated in marathons, 54-mile bike race and a ski race in Switzerland.
In spite of all these activities, Pippa goes to the gym regularly near her Chelsea home in London. Even on Valentine's Day, the brunette beauty did not miss her regular routine. Sporting a tan and an all-black look, she was pictured arriving at the gym.
Pippa wore a black minidress paired with a matching padded jacket, black tights and knee-high boots. She also wore a gray- and black-patterned scarf around her neck. Pippa carried her gym kit and a stylish black tote bag. Her long tresses were left loose.
© Copyright IBTimes 2023. All rights reserved.