Plastic Surgery Superman: Fan Goes Under Knife to Look Like Superhero [PHOTOS]
A 35-year-old Filipino man has been having plastic surgery for the last 16 years to look like Superman.
Meet Herbert Chavez, a pageant trainer who has been going under the knife since 1995 to resemble the popular flying superhero.
His home in Calamba Laguna (south of Manila) is littered with Superman memorabilia, from t-shirts to bed sheets, life-sized Superman figures to pillows. What's out of place is a life-sized figure of Spiderman, which appears to be climbing on a wall outside the house.
Since 1995, Chavez has had a chin augmentation, rhinoplasty, silicone injections and thigh implants, according to local news program Bandila.
One expert suggests that Chavez may have a condition known as body dismorphic disorder.
They will never be satisfied by just one surgery . . . [they feel like] there's still something wrong, she told Bandila.
Superman hype reached a peak when late actor Christopher Reeve donned the familiar red and blue suit in the 1978 film, which was followed by three sequels. In 2006, Brandon Routh starred as the man of steel in the Bryan Singer-directed Superman Returns.
Chavez's surgically-enhanced body and face resembles an eerie combination of the two actors.
Scroll down for photos of Herbert Chavez, plastic surgery Superman.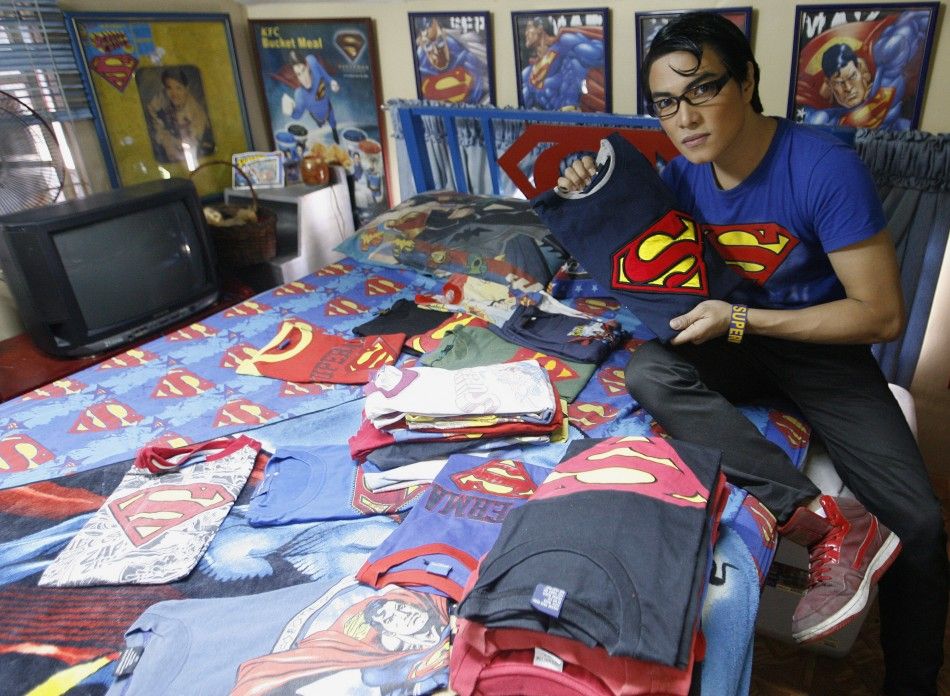 © Copyright IBTimes 2023. All rights reserved.